True Talks: Creating Great Consumer Experiences on Mobile
True Talks is a networking and knowledge sharing event that was created in Stockholm in 2015. With the popularity, we brought the event to India this year with the theme of "Creating Great Consumer Experiences on Mobile."
True Talks shared insights and stories of various B2B offerings to partner attendees where Truecaller is able to lend assistance in their own business models. These offerings, such as Truecaller Ads, Priority and Pay, and Truecaller SDK are for businesses to leverage and create great experiences for their users from discovery to onboarding, engagement, delivery, purchasing and even post-sales service and feedback.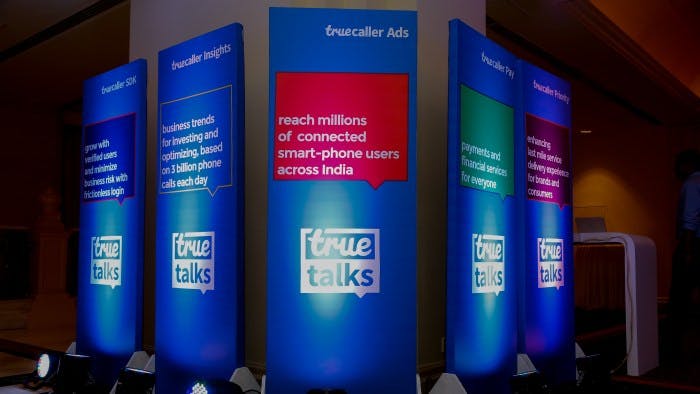 Our speakers and panelists included Partner of Lightspeed VenturesDigital Marketing Manager, Myntra, Ashish Bajaj, Head of Media & Marketing Alliances at Ola, Amit Somani, Managing Partner of Primetime Ventures, Rahul Ramchandani, Head of Programmatic at Google, Radhika Ramani, Head of South India of Motivator, Sripad Panyam, VP of Products of UrbanClap, Rohit Raghav, VP of Product Management of Oyo Rooms, Aditya Misra, Emerging Tech Investments at Omidyar Network, and Tarun Mangal, founding member at Udaan.
 "We had a great audience who gave us great feedback, while we shared the vision behind the Truecaller Stack that businesses can leverage. There was something for everyone in the audience and we had great conversations, giving us more confidence to replicate this platform in other cities across India." Manan Shah, Director of Marketing, India.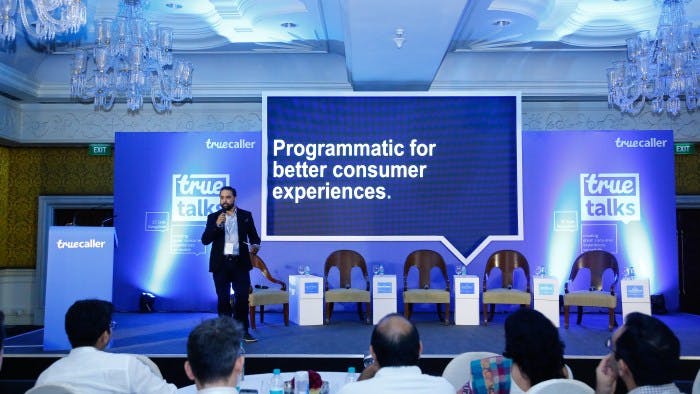 Topics included:
Mobile Identity
Building Products within Products
Creating Mobile First, India First Experiences
Programmatic for Better Consumer Experiences
Machine Learning for Insights
Financial Services for Everyone
'Delivering' Great Consumer Experiences
Unlearn and Learn: Building Products for the Next Billion Users
True Talks will be bringing further events to other areas of India within 2019.
---