Working at a Stockholm Startup
It is like they say; time really flies when you are having fun. Three weeks have passed since I opened the door to Truecaller's office for the first time. I was excited and nervous at the same time. My name is Josefin, and I am Truecaller's recruitment assistant intern for the summer.
Mela, our amazing office manager, greeted me with a cup of Swedish filter coffee and showed me around the office. Everyone at the office has given me a warm welcome and I am really happy for this opportunity. It's the opportunity to get an insight at one of Sweden's most attractive tech companies is a dream come true for an IT-student as myself.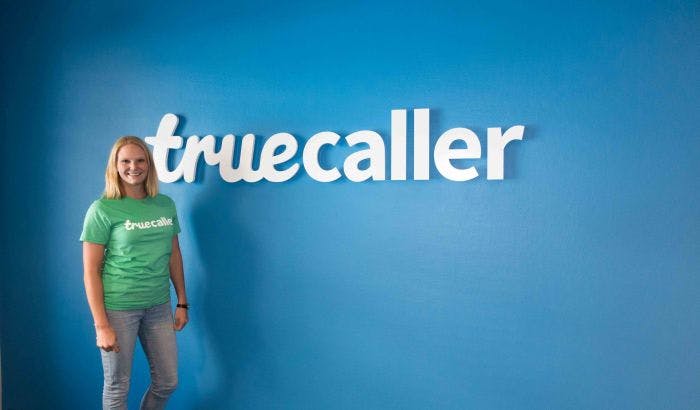 I found Truecaller an interesting company before I even considered to apply for the internship. It is a company offering a great and useful product. Truecaller is also very diverse in culture, which I find educative and fun. Did you know that we at Truecaller speak over 40 languages? I didn't, but I think it is amazing!
I hope that I will achieved a higher understanding of how a tech-company operates.
My interest in computers and technology started when I was around 10 years old. My older brother invited me to play computer games with his friends, and I realized that I was actually quite good at it. A few years later my interest expanded and I started to create websites coded in HTML and JavaScript. The choice was easy for me when it was time to apply for the University: I wanted to study Information Technology. I am currently studying Market Communications and IT at Stockholm's University, and it couldn't be a better match for me. I spent my last semester studying in Istanbul, Turkey. During my time there, I have realized that my biggest interest lies in internet marketing and human computer interaction.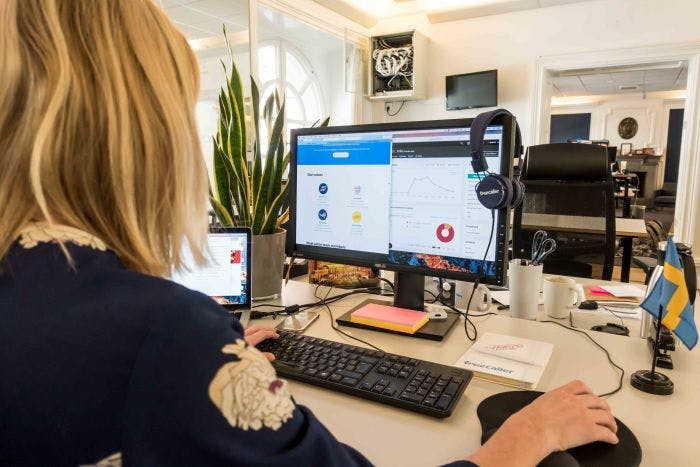 During my internship at Truecaller, I will mainly work with the recruitment where I will focus on the recruitment process, such as selection of candidates and schedule their interviews. You can check out our job opportunities on our career's site. The internship also involves activities concerning employer branding.  I will form strategies, for internal and external use to be implemented during the summer, and work with our social team to capture awesome pictures to showcase our diverse team on Instagram. I will additionally help our marketing team and work with Truecaller's other social media channels.
Last but not least, I will organize some events for the office throughout the summer. The first event was held last week. We had pizza and played "Kubb-Quiz." Kubb is a typical Swedish game which you play outside. The reason why I added the quiz was to get all participants to interact more with each other. It was such a nice day and we had a blast.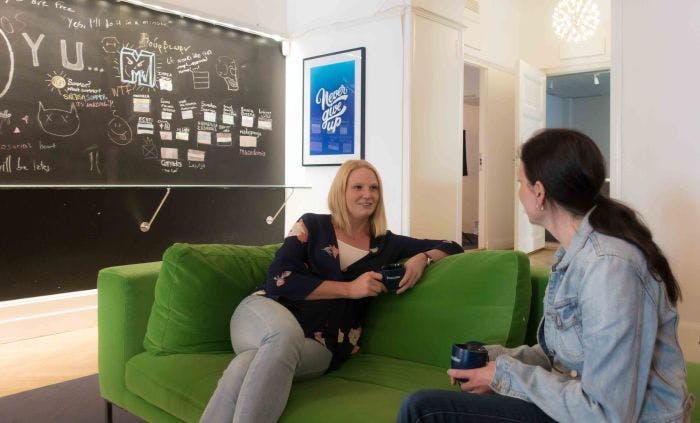 My ambition this summer is to soak in as much experience and information as possible. I will participate in every teams' stand-ups to get a bigger understanding of their work. By the end of this internship, I hope that I have achieved a higher understanding in how a tech-company operates. I want to widen my perspective regarding how it is to work in a multi-cultural organization. Hopefully, I will be able to use some of my theoretical knowledge and apply it during the summer. I know for a certainty that I will be a part of this amazing group and contribute to a great summer here at Truecaller. And finally, don't forget to follow @TruecallerJobs on social media to follow my intern-adventure.
---