Truecaller Around the World Part 6: Brazil ? The Next Hot Mobile Market
Truecaller
Aug 9, 20122 min readEdited on Aug 9, 2017
Brazil is not only the largest and the most populated country in Latin America, but it also have a staggering economic development. With its impressive potential of more than one third of all mobile users in Latin America and the Caribbean, the limelight will be even brighter for the coming years when the country hosts …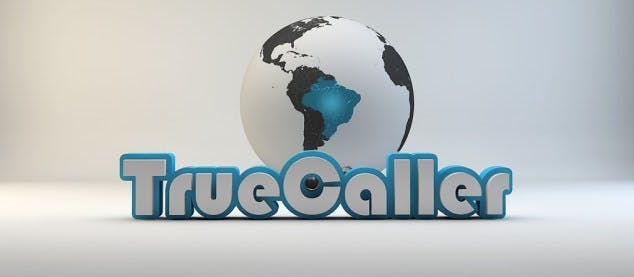 Brazil is not only the largest and the most populated country in Latin America, but it also have a staggering economic development. With its impressive potential of more than one third of all mobile users in Latin America and the Caribbean, the limelight will be even brighter for the coming years when the country hosts both the World Cup of football and the Olympic games. The frequency of international calls will surely break every record when international mix of athletes and sports fans get together.
There is currently an ongoing development process underway to extend the nation's communication infrastructure, which could be quite a challenge in a heavily vegetated landscape. The four of Brazil?s major telecom companies obtained licenses for 4G high-speed Internet capabilities in the recent auction, and have pledged to ready their 4G networks by April 2013 in time for Brazil to host the soccer World Cup. And looking at the long-term picture, the big telecoms are expected to offer 4G in all Brazilian cities with a population of 100,000 or more by the end of 2016.
Unlike the still-brutally-high data costs in the U.S, prices are actually dropping in Brazil as carriers offer competitive pricing plans. Over half of the young Brazilian mobile users pay their own mobile bills, which make it essential to have a good overview of their spending. This might be one of the contributing factors to why a vast majority of Brazilian mobile phones are prepaid. Nevertheless, mobile subscribers owning multiple SIM cards is very common and it?s pushing up the penetration figures, which of course makes it difficult for the traditional number lookup service to catch up and have up to date information.
Our user from Brazil explains:
?I often speak to my brother who lives in Sao Paulo and it?s usually he who calls me. Seeing as he often change subscriptions and number, it?s sometimes hard knowing it?s him calling then it?s good to have a service like Truecaller to identify those calls?
Rita 24, nurse from Ciubá
If you have missed out on the previous posts of our blog series, please read them here: [India], [the US], [the UK], [the Middle East] & [Indonesia]
---