Truecaller Hosts a Programming Dojo at Headquarters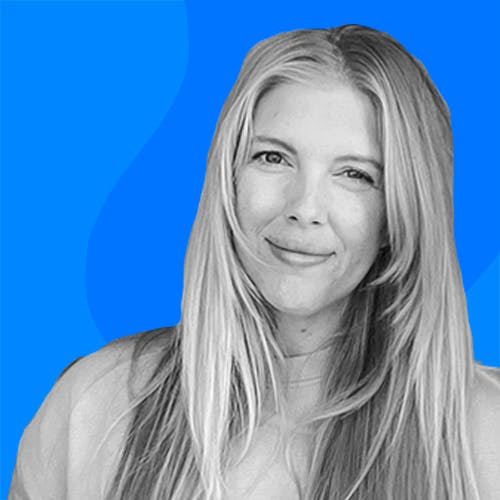 Guest post by Fabian Miiro, Software Developer at Truecaller
Guest post by Fabian Miiro, Software Developer at Truecaller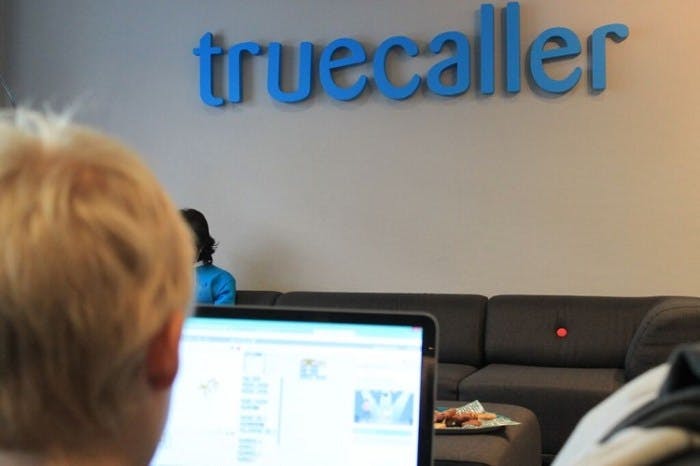 This Saturday thirty kids and their parents visited our headquarters in Stockholm to test the wonderful world of programming.
During two hours, the office was filled with question throwing, program creating and cookie eating kids. All of which had a desire to test out and improve their knowledge in coding.
Together with the mentors from CoderDojo, the kids created games, made lights flash, and even made a magic show! Some of the kids arrived with already started projects and error messages that needed untangling. Some youngsters arrived with grand ideas and a drive to bring those ideas to life, and some with a hunger to learn everything code.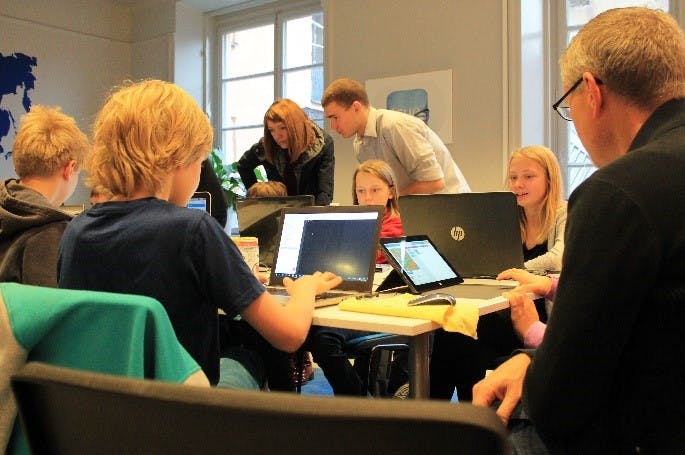 I could easily recognize myself in the kids and how they work. In the beginning of learning, all that matters is getting the code to do what you want it to do. From there you just added things. I didn't used to think about it in terms of structure. But the thing is, in the beginning when you are learning, it really doesn't matter. We open up our office and collaborate with CoderDojo so that kids can experience and try out coding for themselves. Because that's the important part here, coding should be open for everyone to test.
We're super happy for all that joined us, and hope that we'll see a lot of people at the next two Saturdays when we're opening the office on the 21st and 28th of November. To stay up to date on when and where the next Dojo is happening, checkout CoderDojo's Facebook page for latest news and information about the Dojos. These types of dojos exist in all parts of the world, so you can find one at http://coderdojo.org or do the hour of code yourself from home at https://code.org/learn.
Stay safe! And don't forget, everything is possible in code!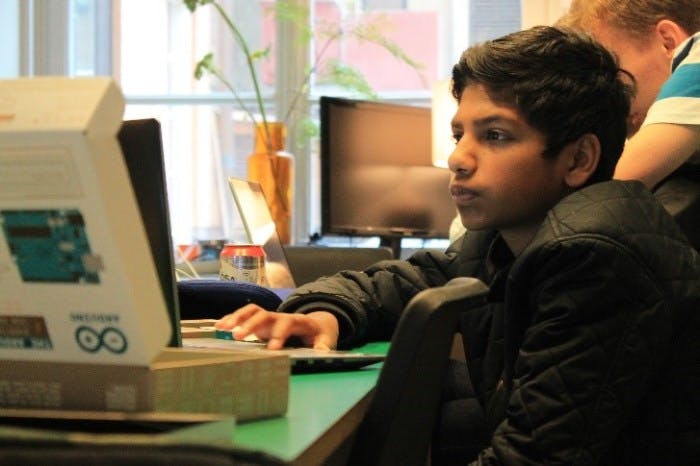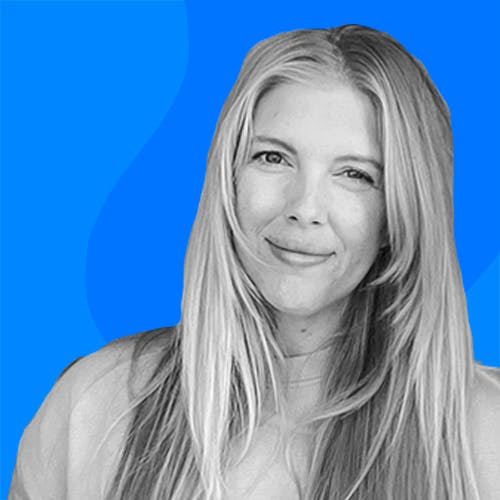 ---