Student Loan Scams Are on the Rise in the US - here's how to avoid them and protect yourself
Student loan scams are tricking many Americans who are just trying to get relief from student debt. Identify these scams and protect yourself with these tips.
The Student Debt Relief program will be able to help many Americans burdened by large student loan debts. For the lucky eligible people, portions of student loan debt can be forgiven or canceled, up to 20,000 USD. The announcement brought a mad rush of people, including scammers.
The Scams
From what we've seen, these scams usually unfold in these ways:
A common type of student loan scam is a twist on the common 'impersonation scam'. Impersonation scams are where scammers pretend to be part of a trustworthy organization, often using this to get personal details from the victim. There have been many reports of scammers pretending to be part of, or working on behalf of the Department of Education. Be wary of this.
Another type of Student Loan scam is where people accept payment for helping people apply for student loan forgiveness. Various companies have sprung up, some legitimate, and some not, that offer to help with the process of debt relief programs.
One thing that scammers target is your FSA ID login. It's a personal detail that scammers are targeting. With it, they can make changes to your account without your consent. From what we've seen, it is best to avoid giving this away, unless it is directly with your loan provider, the Department of Education, or you are sure that the person you are dealing with can be trusted.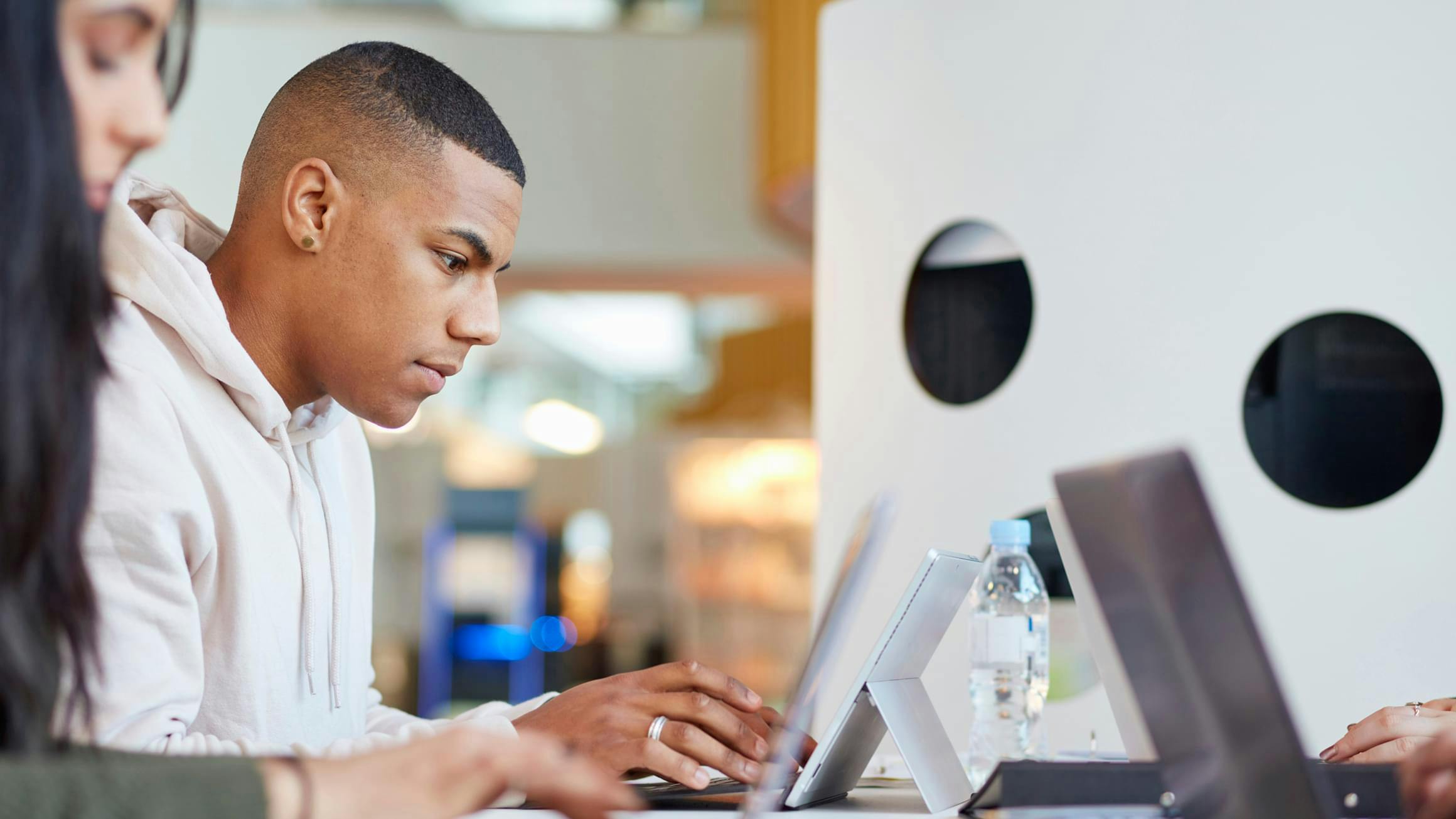 What to Do about Student Loan Scams
Keep your personal information just that: personal. Your FSA ID can be used by scammers and fraudsters. 
Don't let anyone help you apply for the student loan forgiveness program, they could be a scammer. Yes, there are private companies that can help you with that, but it is wise to make sure that they are officially partners with the Department of Education. If their credentials or website seem suspicious, avoid them entirely. In this case, it is best to go first to your loan servicer, the Department of Education or Student Aid (insert link to another blog). 
Download Truecaller for your cell phone – this is a free call blocking app that also has intelligent spam and scam protection to detect fake IRS calls, robocalls, telemarketers and other types of unwanted numbers. The app identifies names of international landlines and cell phones numbers.  With messaging scams on the rise, Truecaller's Smart SMS can filter out and identify scam texts, too!
---