The 5 Best Practices for Truecaller Users
No communication app is the same, but there are some that stand out from the crowd. Truecaller is a communication app loved and used by over 150 million people every day! Here are the 5 best practices for any Truecaller user on iPhone or Android.
Search numbers you find on websites, apps, notes, etc
Finding a number from a website, an SMS, phonebook, or a social media network? No problem for Android and iPhone lovers! Just copy and paste the phone number to your clipboard, open the Truecaller app, and it will perform a search for you! (This all happens on your device, and not our servers)

If you decide not to use the clipboard in the app, Truecaller disregards the copied content. You can even do a reverse phone lookup on our website.
Turn on Call Alerts
One of our beloved features was first introduced on iPhone in 2016, and now on Android in 2019: Call Alerts! These little notifications pop up on your phone before the call actually rings through! Magic? Well, not exactly. Since the feature works Truecaller to Truecaller user, the internet is working faster than your telecom network. 
Turn on or off Call Alerts in your Truecaller settings.
Report numbers you think are spam
Everyone wants to be notified when a spammer calls or texts, right? Truecaller's system works by users live-reporting numbers as spam. When you also report numbers you find falling in the category of scams, fraud, sales, harassment, etc., then you are helping save other Truecaller users from picking up that call. This is one of the best practices because it helps yourself as well as the millions of other users.
Keep the app running in the background
In order for the app to identify incoming calls, block spammers and show Call Alerts, it needs to be running in the background of your phone.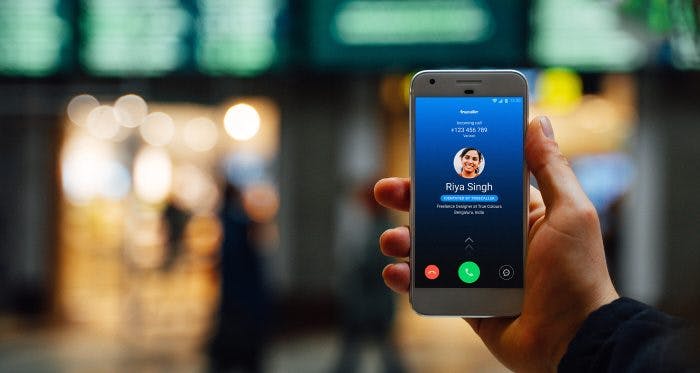 Have your true name displayed
Truecaller is not the place to have a fake name or a 'screen name.' The app represents your personal brand to whomever you decide to call. By having your correct name in the app, Truecaller users will more likely pick up the phone to hear what you have to say.
If you decide to have a fake name on your profile, there is a high chance you will be marked as spam, which means it could take years to remove your spam listing.
For more about all things Truecaller, including feature tutorials, head to Truecaller's youtube channel.
---