Call Alerts Help Predict Calls Before Ringing
Maybe you're not a physic, but with the new Truecaller Call Alerts, you can predict your way to your next phone call before it rings!
While Truecaller iPhone users have loved this feature for a while, our Android community can now enjoy it as well! Call Alerts you know who's calling even before your phone rings. Why is this unique? At Truecaller, we focus on safety and efficiency, and knowing even more in advance who's calling can help in various situations. When you see the alert, you can either put your phone on silent, ignore it or move to a quieter place if you want to speak.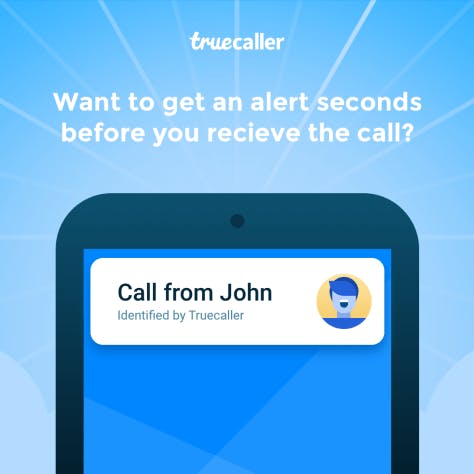 How Call Alerts Work
When a Truecaller users calls you, you will see a notification appear on your phone before the call is connected or rings. As soon as the call is made to you, it uses data or wifi to securely send the alert from the caller's phone to yours. Since data/Wifi is faster than a regular cellular network, the notification reaches you first, before the actual call comes through. Smart, we know.

Please note: This features needs Notifications permission to work. You can disable Call Alerts anytime from the Settings section of the app.
---