Now Offering redBus Ticketing in Truecaller!
Truecaller
Apr 1, 20191 min readEdited on Jun 15, 2022
Pack your bags! You could be bound for a new adventure! We've partnered with the world's largest bus ticket aggregator, redBus, to enable a simple, safe and fast bus ticket booking service within the Truecaller app on Android.
This collaboration with redBus will allow Truecaller travelers to carry out end-to-end booking transactions like login, search, compare and check out all with just Truecaller login credentials. Further to make the ticketing experience easier, we've integrated our banking feature so you can pay for your tickets directly using Truecaller Pay during checkout. No need to switch apps!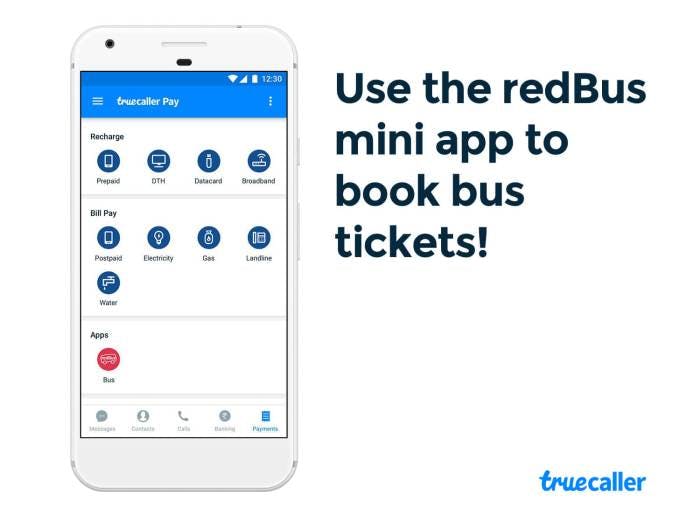 How does it work?
Setup your Truecaller banking section of the app and link your bank account.
Find the redBus mini app under the payments section Truecaller.
 "We are incredibly excited about this partnership with redBus: the market leaders and disruptors of an entire mode of transport in India. We believe we can combine redBus' expertise, Truecaller's scale of distribution & seamless BHIM UPI payments on Truecaller Pay to make bus ticketing a delight for customers. This is special to us also because this is first of many such partnerships for mini-apps where our vision is to provide super-smooth transactional experiences on a variety of use cases with high potential for growth." Sony Joy, VP and Head of Payments,Truecaller
---