Stay protected against spam callers
Truecaller
Apr 17, 20113 min readEdited on Aug 9, 2017
When we launched Truecaller 1.5 year ago we had a vision to give the end-user as much information about the people you communicate with before you answer the call such as who the unknown caller is, the latest information about your friends from social medias such as Facebook and LinkedIn but also if the caller …
When we launched Truecaller 1.5 year ago we had a vision to give the end-user as much information about the people you communicate with before you answer the call such as who the unknown caller is, the latest information about your friends from social medias such as Facebook and LinkedIn but also if the caller is a so called spam caller.
We all want to know who this unknown caller is and we also want to know what other users think about this caller. That is why we added the feature to rate a caller as spam.
Spam callers have always been a huge problem in the US and we have always received thousands of spam reports every day from our US users but this trend is now moving to Europe as well, especially in Scandinavia. Now days we receive 20x more spam reports from our Scandinavian users than we did a year ago and we are glad that you all participate to stop these spam callers. We also see the same trend in some parts of Asia such as India.
These numbers used to be much lower a year ago but this has increased radically. Not only do the Scandinavian users receive local spam calls but also spam calls from abroad.
We are so happy that Truecallers around the world keeps reporting spam callers to help other users to get rid of these nuisance callers.
A trend we can see is that many foreign spam callers? first starts to call people in one country and then continues to the next country and so on. The advantage of using a global product such as Truecaller is that we receive spam reports from all over the world. That way we all can help each other to stop these nuisance callers before they get to your country.
Keep in mind that there are three different kinds of spam callers. First we have the ones that either calls you to sell you something you most probably don´t want or calls you and are silent. The so called silent-callers are automated systems calling you and the intention is that an operator is supposed to take that call but if they don´t have any available the call will just be silent.
The second kind of spammer are the ones pretending to be someone else and want to verify your credit card number or something of value with the one they have in ?their system?. Remember, no one will ever call you to verify your credit card number, your PayPal password or whatever. These are just scammers who want to get access to your accounts.
The third ones are spam callers who call you and before you answer they hang up so that you will call them back or send you a text message saying something like ?Hey how are you?.
If the sender is sending from a short number of less than 6 digits, then don´t reply. They will most probably charge you a lot of money or you will end up subscribing an expensive service.
If you call them back you will most probably be charged for the call on your phone bill and that might end up badly and you will most probably don´t get a refund from your carrier.
Be careful when calling someone back or replying a text message from a short number, it might cost you a fortune.
In the computer-world you want to keep your computer protected with anti-virus software. In the mobile phone world you need something to protect you against nuisance callers and expensive collect calls. That is what Truecaller does for you.
Grab it for free by visiting www.truecaller.com from your phones´ browser or search for Truecaller on your mobile application store.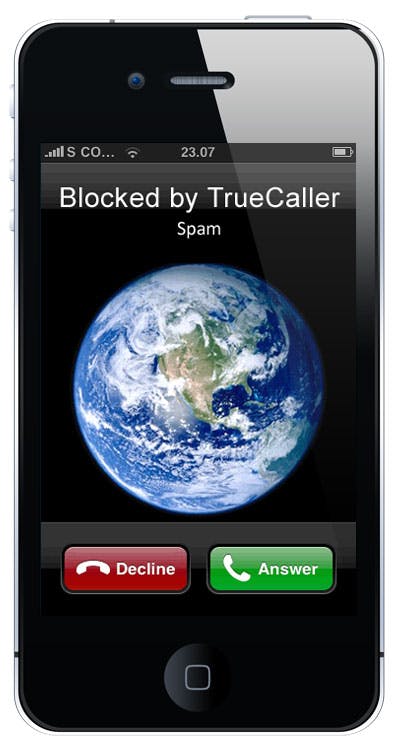 ---