Truecaller iPhone Update 2.56
Truecaller
Oct 31, 20111 min readEdited on Feb 25, 2016
Hello World!
Apparently there has been some bugs regarding the birthday synchronization on iPhone when updating to the new iOS5. We have released an update to fix this issue.  If you have encountered this problem please follow these steps to fix the problem:
1. Update Truecaller
2. Click on the "Facebook" menu in Truecaller
3. Click on …
Hello World!
Apparently there has been some bugs regarding the birthday synchronization on iPhone when updating to the new iOS5. We have released an update to fix this issue.  If you have encountered this problem please follow these steps to fix the problem:
1. Update Truecaller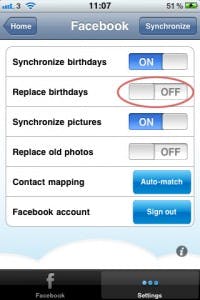 ---