Truecaller's Premium Features: Are They Worth It?
At Truecaller we revolutionised communication when we launched in 2009. With our now 338 million-strong community we make identifying unknown numbers and blocking unwanted communication a breeze. But we're not done!  We're always trying to take your favorite app to the next level with new and updated features. Are our Premium features, like Truecaller Assistant, Who Searched For Me, and Ghost Call worth it? Let's find that out.
Who Searched for Me: A New Level of Awareness
Have you ever wondered who is searching for your phone number on Truecaller? With the Who Searched for Me feature, you can now see a list of people who have searched for your phone number on the app. This feature is particularly useful in helping you protect yourself from unwanted contact and in identifying professional or personal prospects. With the information provided by Who Searched for Me, such as the name of the searcher, their location, and the date and time of the search, you can be well-prepared for incoming calls.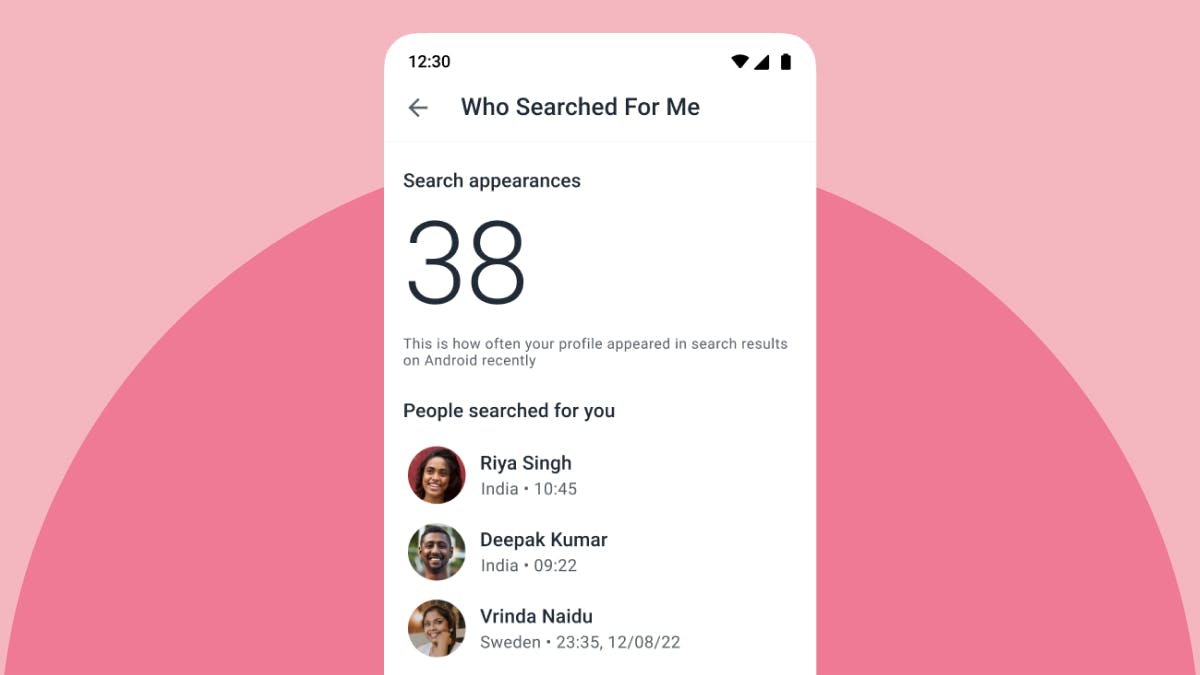 Truecaller Assistant: A Personal Assistant for Your Phone Calls
Truecaller Assistant is a virtual assistant that helps you manage your calls, saving you time and effort. Think of it as your last line of defense if you're just not sure who or what that person calling you wants. With Truecaller Assistant, you can automate your call flow, let the Assistant take the call, and even block unwanted callers. It's only open to people in the US right now, but we'll open it up for the world soon enough.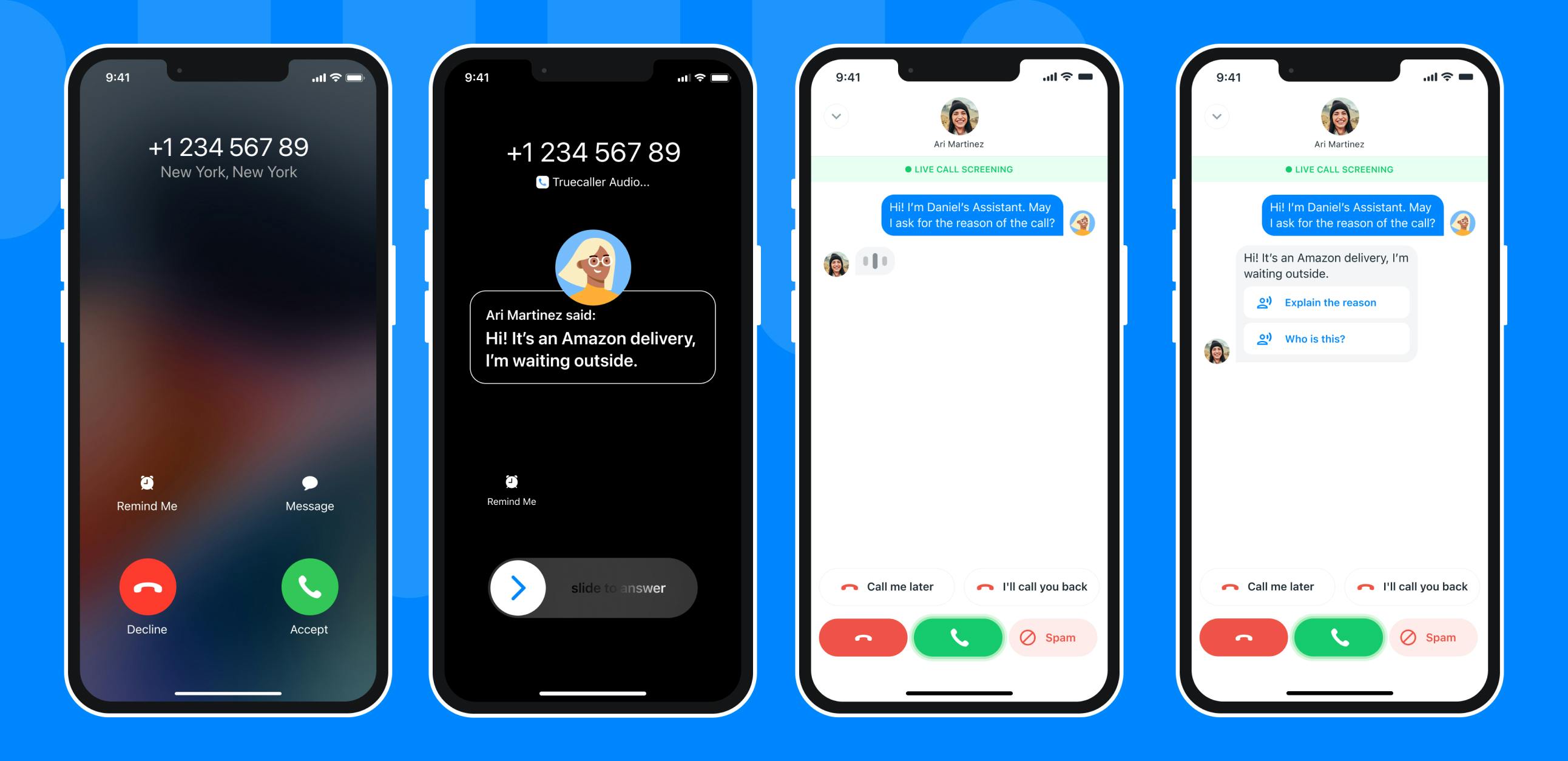 Disappear into Thin Air with Truecaller's Ghost Call Feature!
The Ghost Call feature is a Premium feature allowing you to control your incoming calls. With this feature, you can schedule fake calls to make your phone ring at a specific time. The Ghost Call feature also allows you to set a custom message to be played when the fake call is initiated. With this feature, you can easily and discreetly escape any awkward or uncomfortable situations without raising any suspicion. Whether you need a quick break or want to escape a conversation, the Ghost Call feature is an indispensable tool for those who are always on the go.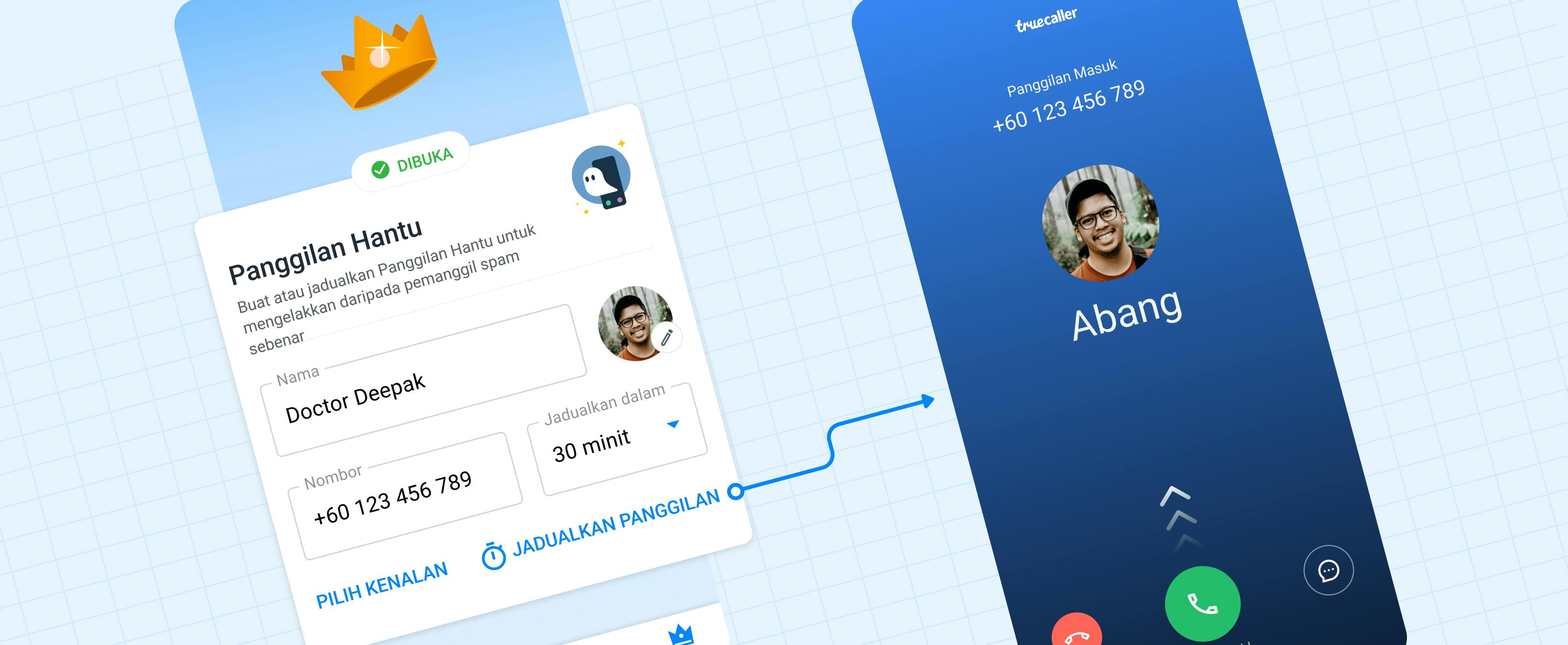 Who Viewed Me: Know Who's Watching You
Who Viewed Me is another Premium feature that gives you valuable insights or rather makes you ditch that feeling of FOMO once and for all. This feature shows you a list of people on Truecaller who have actively viewed your profile, giving you a snapshot of your popularity on the app. Knowing who has viewed your profile can help you identify new business or social connections, and give you an idea of how others perceive your profile. And of course, you want to know that!
So is Truecaller Premium worth getting? We think so as they offer you more control, privacy, and convenience. What do you think? Let us know!
At Truecaller we have made it our mission to build trust in communication. We do our best to help you navigate a world where fraud and unwanted communication is a part of your daily life. Stay updated about recent scams, and watch the latest Youtube videos on how you and the 338 million-strong community of people using Truecaller every month can stay protected. You'll find us on Twitter, Facebook, Instagram, and TikTok.
---