Who Searched For Me - Know Who's Looking For You! 
Have you ever been curious about who is looking up your number in the Truecaller app? Our new Android Premium feature, "Who Searched for Me" can give you the answers you're looking for.
Thanks to Truecaller, unthinkable tasks like identifying unknown numbers and knowing who is calling have become easy! Continuing our mission of building trust in communication, we at Truecaller take it one step further with the "Who Searched for Me" feature for Android. Be aware of who is looking you up, whether it's someone you know or not. This feature is a great way to stay connected and informed.
What does the 'Who Searched for Me' feature do?

Simply put, Who Searched for Me is an Android Premium feature that allows you to see a list of people or callers who have searched for your phone number on the Truecaller app.
You can ensure your safety using this feature as it helps you protect yourself from unwanted contact. This feature can also provide valuable insights like the name of the searcher, their location, and the date and time of the search. Who Searched for Me can also help you identify professional as well as personal prospects. And needless to say, it enables you to keep track of regular or callers probably thinking or wanting to reach you. For example, an old buddy, service providers, your bank relationship manager, a date you exchanged numbers with, and so on. This feature provides useful information so you can be well-prepared for incoming calls from potential callers.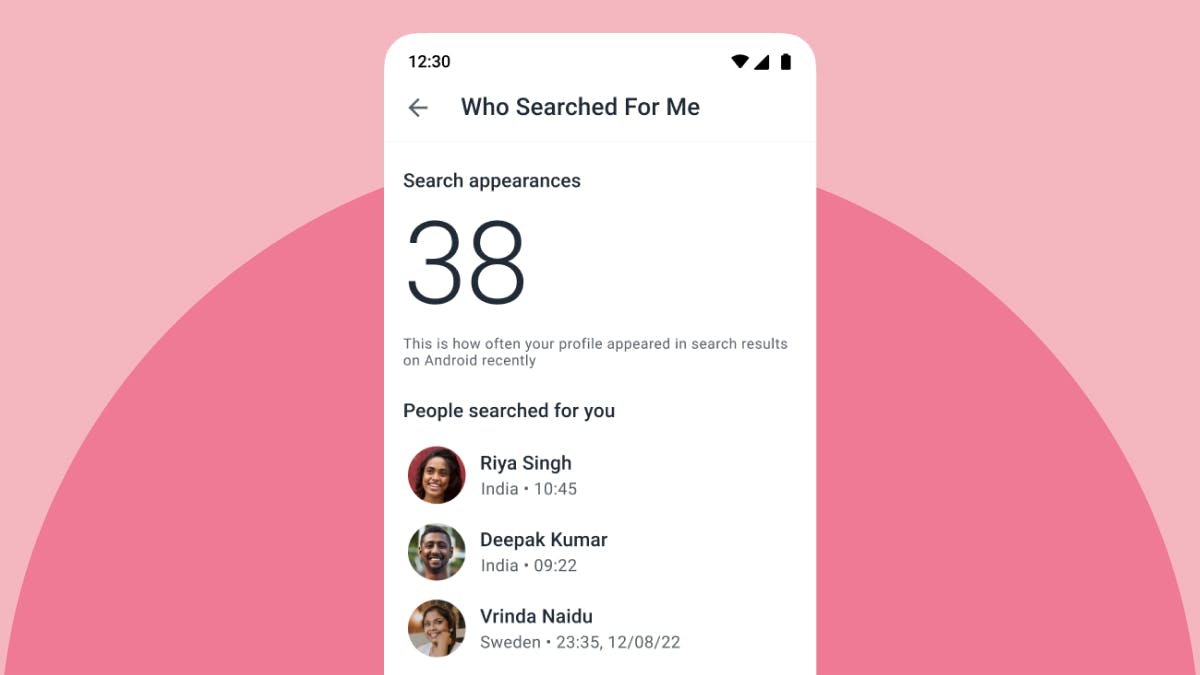 Remember, someone can only look up your contact if they already have your number. This feature does not allow anyone to get your number by searching for your name.
Wondering how it is different from the 'Who Viewed Me' feature? 

Yes, there is a slight difference. While the 'Who Searched for Me' feature shows you the users who have actively looked up your phone number on the Truecaller Android app, the "Who viewed me" feature shows those who have actively looked at your profile. That means searching and clicking on your name to look at your profile. 'Who Searched for Me' shows you the step before that.

What would make someone search for my number?

Many situations can make someone search for your contact. For example: 
People you have recently interacted with in a professional setting may search for your number to keep your contact information handy.
Recruiters may search for your number before reaching out about a job opportunity perfect for you.
Customer executives may search for your number before calling and assisting you with any query.
A potential date who might look up your number to ensure they haven't been fake numbered or vice versa!
If you find the "Who Searched for Me" feature helpful, Try it now as it's part of the Truecaller Premium plan. If used wisely, this feature can help you manage your time effectively and let you take a step back from all the guessing games! 
---