Windows 10 Mobile Gets Improved Caller ID!
The Truecaller Team is excited to bring you an improved Caller ID experience on Windows 10 Mobile! This is the greatest version we've released on the platform with plenty of new awesome features.
We're always on the move, even if our WiFi is not. In spite of this, we have added Offline Caller ID so even when on the road, any call that has previously been identified when online, will now be identified when offline. As well as this, Caller ID now shows the profile picture of identified callers so you can always see their friendly faces when you want to say hello.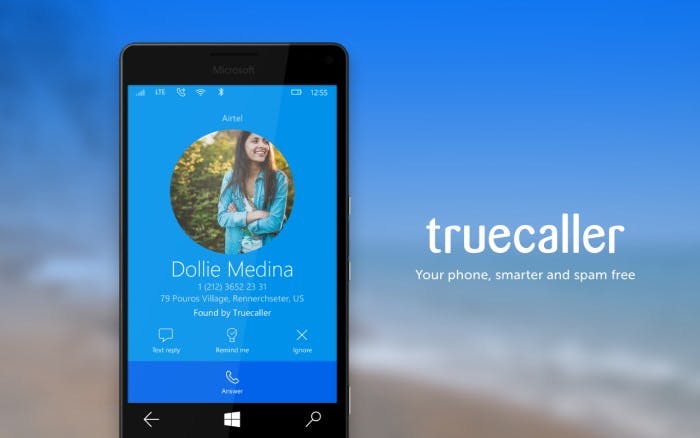 Tagging: See how other Truecaller users have described a caller by tags.
Contact request notifications can be accepted or denied without opening the app.
Suggest name: You can suggest a better name for identified calls.
Prefix and suffix: This feature allows you to improve Caller ID by removing any extra numbers your operator or company might add to an incoming call number.
Open social profiles in device browser so you don't have to login to your account inside the app.
Universal notifications: Never miss a notification, even if you're away from your phone, we'll sync it with your PC (enabled from Cortana settings).
Truecaller can be downloaded and upgraded for free in the Windows 10 Mobile app store or http://www.truecaller.com/download.
---