Life as Head of Growth and Partnerships at Truecaller
When you first meet Nick, the first thing you notice is his charismatic personality as you enter a meeting room to discuss a new project.
As someone who started off with a strategy internship at Truecaller, Nick has certainly become an intricate part of the culture of Truecaller and devotion to creating a great product for its users.
Recently, Nick was awarded Veckans Affärer's 101 Super Talents of 2017, and we couldn't be more proud to be able to interview him on his journey to success with Truecaller.
What do you do at Truecaller?
I'm part of the Strategy Team, working with business development and partnerships to boost Truecaller's growth in Europe. We team up with mobile device manufacturers, carriers and other strategic partners to integrate Truecaller as a core functionality of every phone, making the calling experience smarter.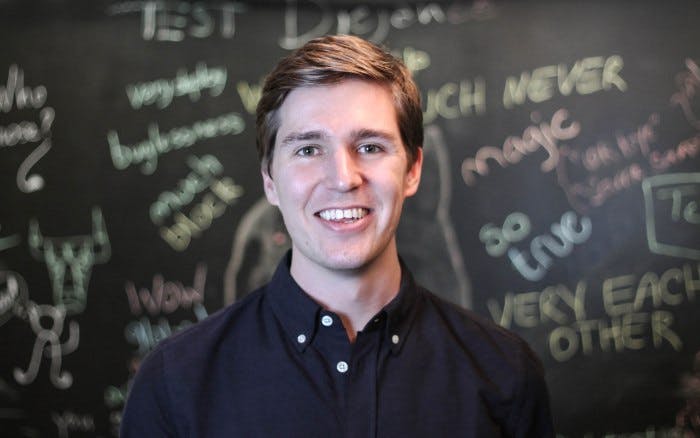 I get tons of freedom in my role…That's when you get the steepest learning curve.
Describe one day of work at Truecaller for you.
I get up at 6 am and head to the gym. It's the best way to start your morning and you'll feel energised the rest of the day
Breakfast in the office (one of many perks at Truecaller)
Checking emails and setting the priorities for the day
Since my team is spread across the world, things are happening around the clock.
Do you have any tips for someone who wants to get into growth and partnerships?
What do you like about your job?
Do you think that you're developing as a person within work?
What's the biggest challenge?
---