3.4 Million Brits Lose Over £58m from Phone Scams in UK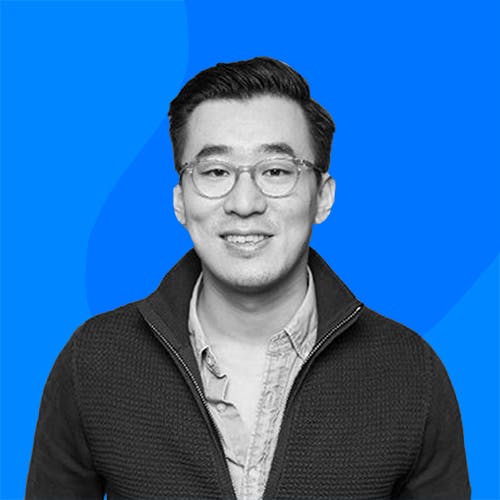 Kim Fai Kok
Apr 12, 20183 min readEdited on Dec 13, 2018
Are you or someone you know a part of the 3.4 million victims of phone scams in the UK? We conducted a report with YouGov that reveals the true extent of spam calls, unwanted texts and money scams affecting Brits.
Over 3.4 million people (1 in 10) have been affected by phone scams, and the average lost being over £17 – this equates to over £58million for the UK working population. However, when it came to reporting scams, 69% of people who lost money as part of a scam didn't report it, whilst 37% didn't tell anyone about it including family and friends – this suggests that scams are more prevalent than what is currently being reported.
The research finds that those aged 25 – 34 loss the most amount of money from phone scams (£20.09) compared with 55-year-old's losing the least (£15.53.) It also revealed that people in the age group of 18 – 24 were 75% more likely to be scammed via phone than those over 55.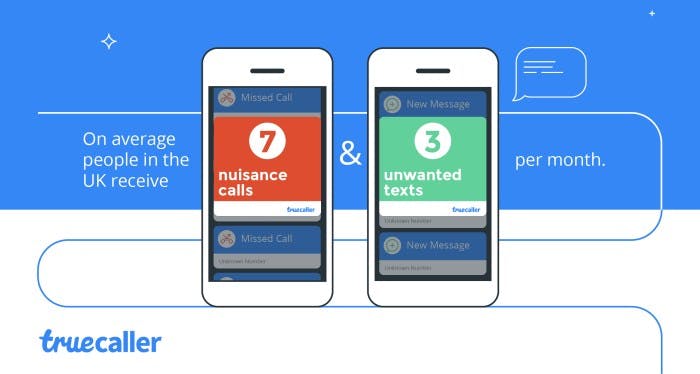 The survey found that Brits receive on average 84 unwanted calls (seven per month) and 32 spam texts (three per month) per year, and spends three minutes at home each week dealing with spam calls and texts equating to over two and a half hours each year. Whilst in comparison, on average 1.37 minutes are lost at work dealing with nuisance calls and unwanted texts each week – equating to over an hour a year. Therefore, spam calls and texts have the potential to disrupt 37,306,013 hours a year for the working population and cost £207,048,374 to economy when using the minimum wage.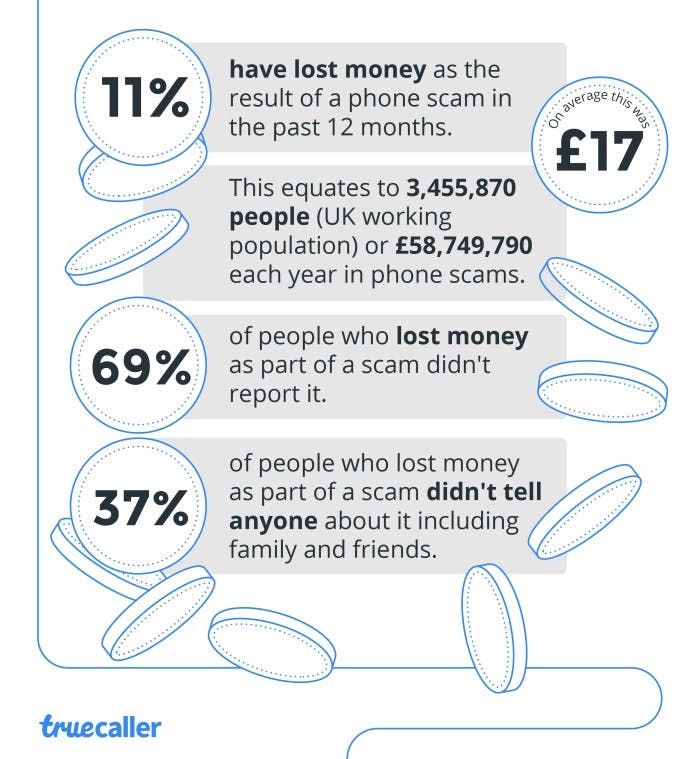 The survey also found that:
Women get on average more than one additional nuisance call per month than men (7.67 vs 6.36).
54% never answer calls or text messages if they do not recognize the sender.
63% of Brits have missed an important phone call because they thought it was a cold caller.
37% of those have subsequently missed a call from a hospital, doctor or primary care. 26% have missed a call from work and 10% have missed a call from an unwell relative.
89% state that they feel emotionally bothered by nuisance calls and unwanted texts.
People in Scotland get the most nuisance calls (7.68) followed by the Midlands (7.56) whilst people in London get the least (6.35).
55 and over receive the most nuisance calls (8.12) whilst those aged 18 to 24 receive the least (4.78) each month.
Despite new Government legislation, less than a quarter of the UK (24%) believe that nuisance calls and wanted texts has decreased in the past year.
Truecaller also analysed its own data during the period between January 1st, 2017 to Oct 31st, 2017 to understand the monthly average spam rate and found that:
20% of all spam calls to the UK are international calls – India, US, Somalia, Liberia and Ireland are the top spamming countries.
Truecaller users have seen a 35% increase of spam calls in the UK.
Truecaller users in the UK are reporting over 410,000 nuisance calls on a monthly basis.
Full Infographic
Notes on Methodology
The data in this press release combines internal stats from Truecaller, and external stats gathered by a survey in the UK conducted by YouGov on behalf of Truecaller.
The survey was carried out during the period 17th to 18th of October 2017 via the Internet, on the basis of the YouGov Panel. E-mail invitations were sent to the people in the YouGov Panel that met these requirements. The survey involved 2131 interviews with Brits aged 18 and older.
Data was weighted according to the dimensions of gender, age and geography on the basis of an ideal weighting from Office for National Statistics, so that the results are representative of the population in relation to the aforementioned target group.
The internal data in this report was aggregated anonymously from incoming calls that either has been marked as spam by users – or automatically been flagged by Truecaller during the period of January 1st, 2017 to Oct 31st, 2017 to understand the monthly average spam rate. As for what type of spam calls users are receiving the most, Truecaller looked at the top 100 spammers in each region for the month of May.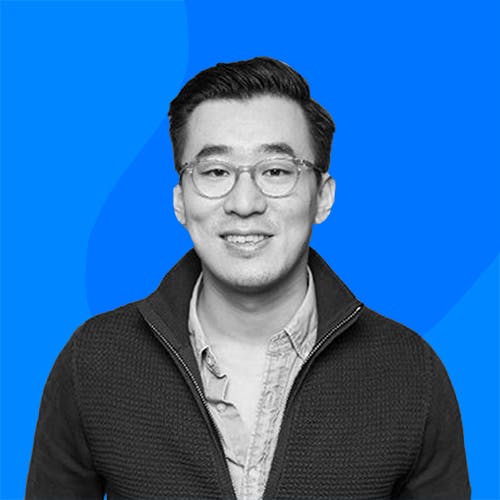 ---