Truecaller Speaks at Webbdagarna
Truecaller
Mar 20, 20141 min readEdited on Oct 25, 2016
We love speaking with people, and also telling our story of how two regular guys discovered a 'diamond in the rough' idea, and created an app that is enjoyed by over 50 million people today.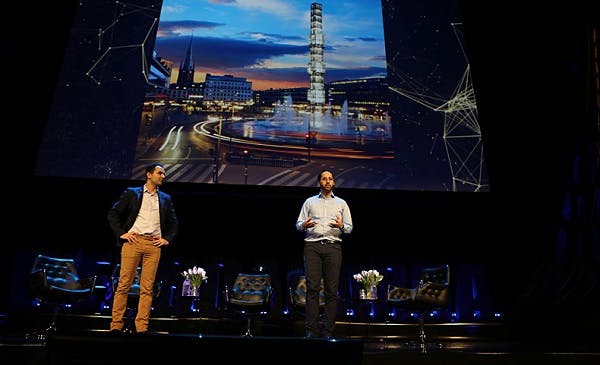 At Swedish event Webbdagarna, by Internet World, our co-founders spoke about Truecaller's journey to where we are now. Truecaller was developed as an app in forums, before Apple and Google Play app stores were even launched. This was where the magic happened, and people from all over the world began talking.
When speaking about Truecaller's first baby steps into the world, Nami Zarringhalam, co-founder and CSO, explained that word-of-mouth is how Truecaller gained rapid success in countries like India, Egypt, and Lebanon.
"We looked at the statistics and found a pattern- a recipe. And with this recipe, we naturally wanted to test whether it was possible to do this again in other markets. After about one to two months we were at the top of the charts in Jordan, Saudi Arabia and Israel. It worked. We recommend all entrepreneurs try to find their own recipe to success."
Watch our co-founders speak about our story, and read the original article covering Webbdagarna.
---