Truecaller Brand Ambassadors Feed the Need with Love
Truecaller
Jun 24, 20142 min readEdited on Jun 15, 2022
Guest post by Juzer Kaed, Hamza Alibhoy, and Avishka Mendis: Truecaller Brand Ambassadors from Sri Lanka.
Guest post by Juzer Kaed, Hamza Alibhoy, and Avishka Mendis: Truecaller Brand Ambassadors from Sri Lanka.
'Bada Gini!' is a food review blog with a cause. Two boys riding around cities on a motorcycle looking for hotspots to eat at, waiting to share the experience with their reader base from more than 45 countries around the world. The final aim however lies in serving Sri Lanka's community, supporting tourism growth and also running projects to feed the hungry. In Sinhala language 'Bada' means tummy and 'Gini' means fire, both words when put together forms the meaning 'hunger', which refers not only to their passion for food blogging but their effort to feed hungry children.
Avishka Mendis and Juzer Kaed, who are Bada Gini's two man team, along with Hamza Alibhoy, are the Truecaller 'Truecrew' Brand Ambassadors representing Sri Lanka. Truecaller partnered with 'Bada Gini!' on one of their community projects, and with the help of some friends, they visited a special needs school for the day, and spent time singing, drawing and feeding the children. They were given Truecaller drawing books at the start, and they spent time drawing pictures and learning the alphabet.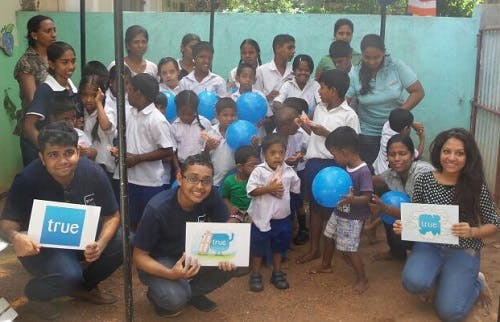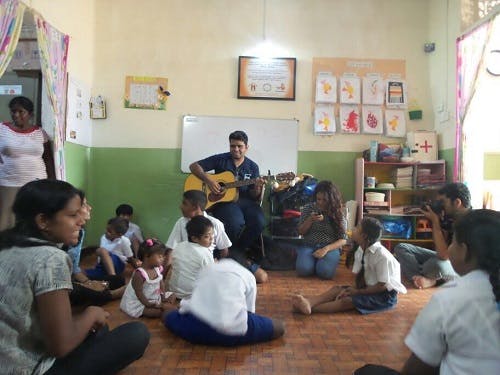 After spending some time singing and dancing, the children were provided with a delicious meal of fried rice, chicken, veggies and curry sauces. Feeding them ice-cream after was one of the emotional moments as the children who are affected by a range of disorders such as cerebral palsy, severe hyperactivity, downs syndrome, and slow learning disability, were not able to pick up a popsicle and eat it themselves. After their spent day with Badagini and Truecaller, as their parents came to pick them up, they walked away with huge smiles and a goody bag full of Smarties, fruity Mentos, gummy bears and other candy!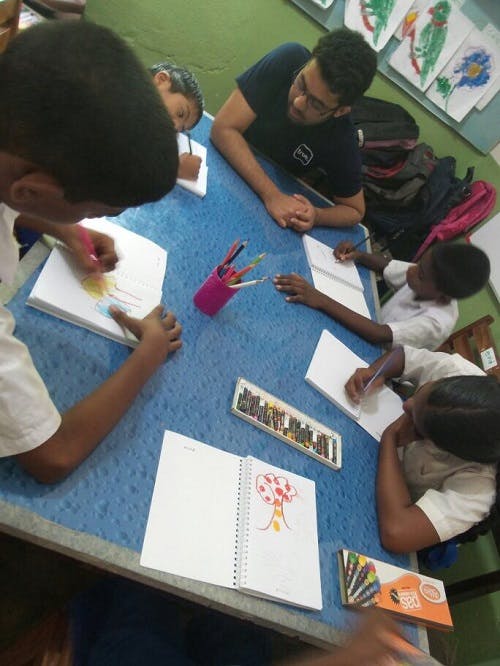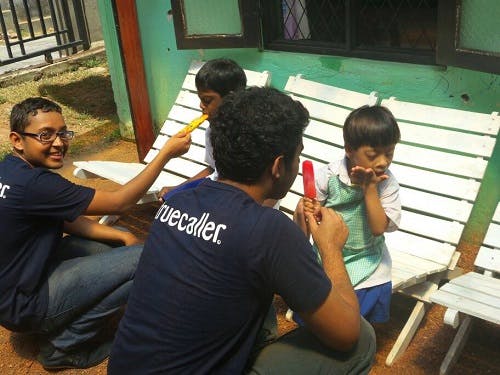 Most of these children come from extremely poor homes. Each of them has a story about them; a story of hardship with their lives and for their families. When planning our charity event, we were particular about finding a place which really needs our help, and we did find such a place. We hope to partner with Truecaller again, and do more projects such as these in the future to work towards making our presence in these countries beneficial not only for the mobile applications market, but also for the people in their communities who have needs such as these.
Like Juzer, Hamza and Avisha's post? Send them a Tweet!
---