Experience Truecaller on Windows 10 Mobile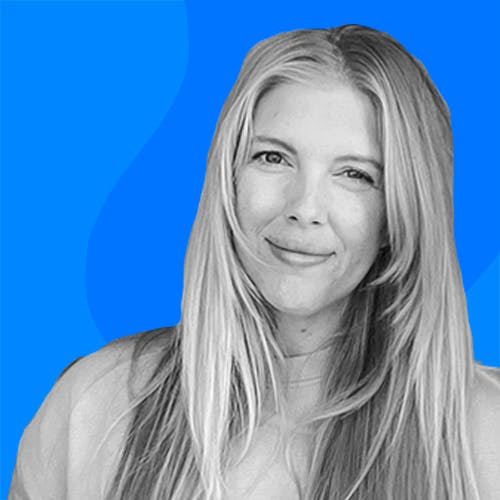 Windows 10 Mobile is now available for making the switch for all Windows Phones on 8.1! Hurray!
It has been a long time coming, and we are thrilled to welcome you to a new world of Truecaller on Windows 10 Mobile. Here are some of the features you will receive when you upgrade your operating system!
Using the strengths of the way Windows 10 Mobile is designed, Truecaller can now protect you against regional Top Spammers, compile your own custom Block List, and even block hidden numbers from contacting you.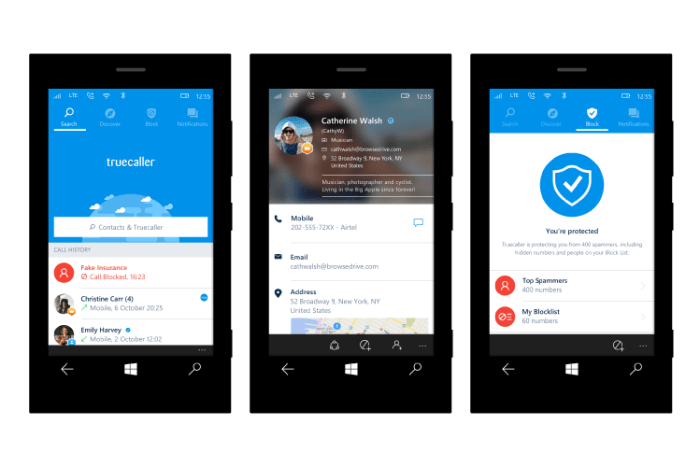 Enriched Call History
Put a name and a face to your call history with enriched information including names, and pictures.
After Call Identification
Easily see who called, save a contact, report spam after the call without even opening the app.
Advanced Blocking Features
Compile your own, custom block list and block unwanted calls. Now block hidden or private numbers too.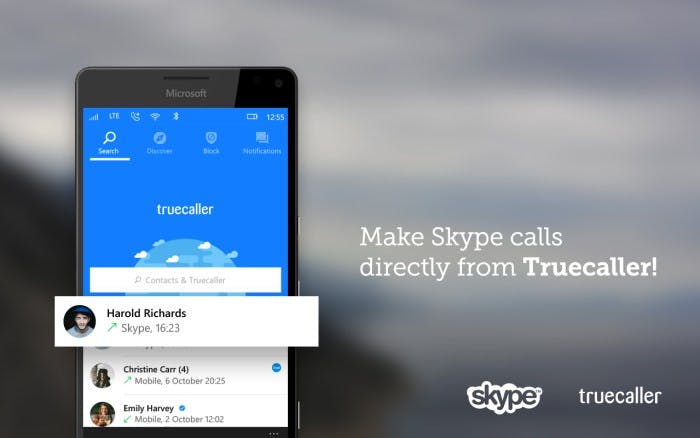 Make a Skype Calls from Truecaller
Now all you Skype fanatics can identify Skype calls in your Truecaller call history, and even directly make a Skype call from Truecaller. To get a handle on what details the Skype name has, if the person has a phone number attached to their Skype profile, then Truecaller is able to perform a number search to show enhanced details of that person.
Updated Profile Information
Updated information will ensure you have the best information at your fingertips. Now showing location with embedded maps based on the area code, and phone number, as well as operator information.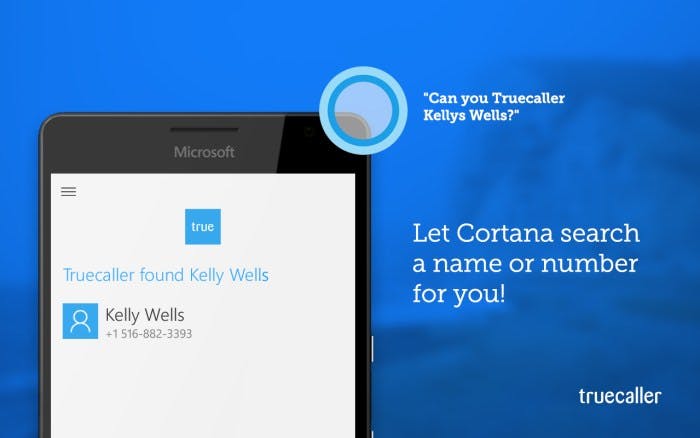 Make Use of Cortana
Aside from the Skype integration, Cortana is also able to search Truecaller for the number or name you are looking for, and then pop up the results without opening the app. You just have to say the magic words "Can you Truecaller [INSERT NAME OR NUMBER HERE]."
Other word sequences are:
Truecaller, do you know [INSERT NAME OR NUMBER HERE]
Truecaller, search for [INSERT NAME OR NUMBER HERE]
Look for [INSERT NAME OR NUMBER HERE] in Truecaller
Truecaller, find [INSERT NAME OR NUMBER HERE]
Who is [INSERT NAME OR NUMBER HERE] in Truecaller
Please note that Cortana is only available for language region United States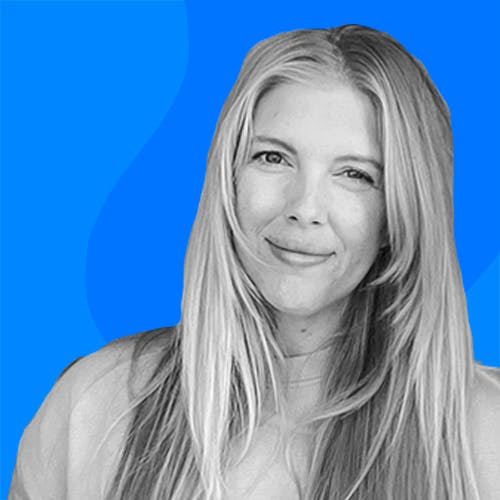 ---