How Truecaller's Caller ID Works – Your Questions Answered
Whether you have been a part of the Truecaller community for a long time or are yet to join, the chances of this thought running through your mind are high. So, how does Caller ID work?
What is Caller ID?
Caller ID is a feature that displays the caller's number on the receiver's phone before answering the call, along with the name, location, and more information about the caller if available. The Caller ID can even show if it's likely someone you know is calling, or if it's an important call.
What makes Truecaller's Caller ID different?
Truecaller's Caller ID has been very well received since it launched back in 2009, as it has been instrumental in screening known, unknown, or unwanted calls. Today, the Truecaller app helps you differentiate between normal, priority, spam and business calls with colour coded Caller IDs. Anyone with the app can deter or even block calls from scammers, spam callers or any suspicious numbers.
In 2021 alone, Truecaller's Caller ID recognised and blocked 37.8 billion spam calls and 182 billion spam messages (and our community of users had quite a role to play in it!). Check out our year in calling stats here.
Now imagine the number of unsolicited calls and messages the app has blocked over all these years! That's why we continue to improvise its functionality and are proud of our Caller ID that has been efficiently saving our community from falling into malicious traps, while staying responsible for keeping their data safe. Hence, we do not sell users' names, phone numbers, or any other data with other entities.
So, how does the Truecaller Caller ID work?
The Truecaller Caller ID is intelligently designed to show users who is calling them, even if the caller is not in their address book. Now comes the big question – how? 
Phone directory
In the interest of data minimisation, we don't ask for unnecessary permissions or data from our users. Hence, only if the user gives permission, the phonebook data gets integrated with the app for a seamless calling and messaging experience. The name connected to the number (if not suggested by users already) is done based on sources like user-profiles and public partnerships.Additionally, users who register on our app can choose how they want to appear on the Caller ID by filling in their names. This is exactly why we keep encouraging our community to fill their Truecaller profile with correct information in the app to avoid getting false contact names against their numbers. 
Community sourcing
We also determine the contact name through what the Truecaller community suggests through our app or website. For example: If an insurance spam number is saved or reported as 'Insurance spam' by the maximum number of our users, then that is what the caller ID will show to the receiver of the call from that particular number.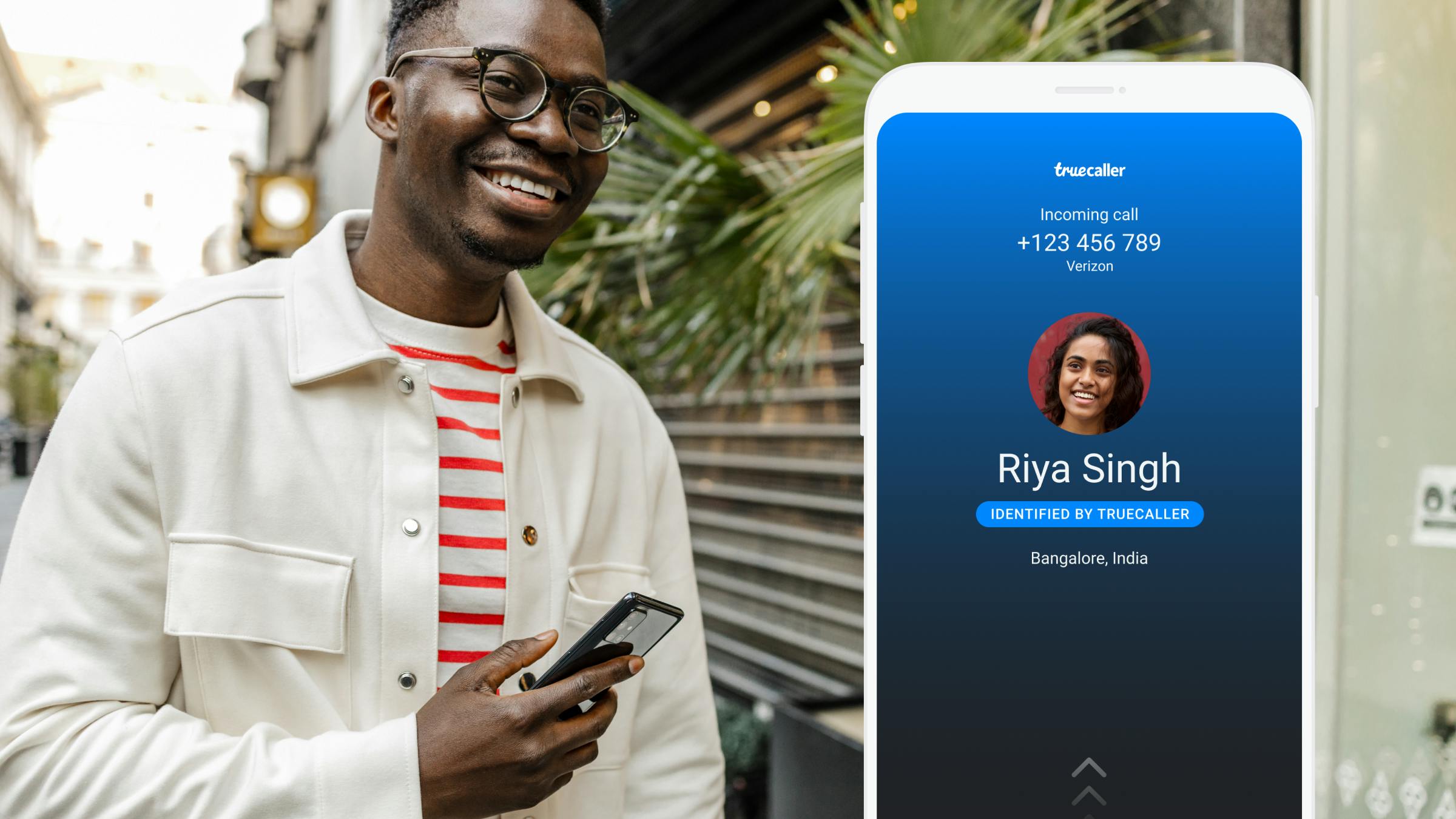 Your data stays safe with us.
Truecaller does not upload phonebooks to make them searchable or public from Google Play or Apple App Store downloads. We strictly follow the Google Play & Apple App Store guidelines, which prohibit any app from doing so.

We're always adding or improving many calls and messaging features on the app. Stay tuned for more updates on Truecaller, and don't forget to follow us on Truecaller's Youtube Channel, Instagram, Twitter and Facebook. Are you settled in India? Follow Instagram India and Twitter India for exciting updates, contests and more!
---