What is Truecaller Business Chat?
Did you just receive a message from a business in your Truecaller app and wondered what was going on? Read on to find out everything you need to know about Truecaller Business Chat and how it adds an extra layer of safety to your communication with businesses.
Who can reach me via Business Chat?
The only businesses that can send you a Business Chat message are businesses verified by Truecaller. This means that we have confirmed their identity, and they are who they claim to be. The verified mark next to their name is something you might already have seen when receiving a call. The Caller ID picks it up and your screen turns green. Green means the call is verified.
You are in control of the conversation with the businesses.
You can choose not to reply to the message
You can choose to block the sender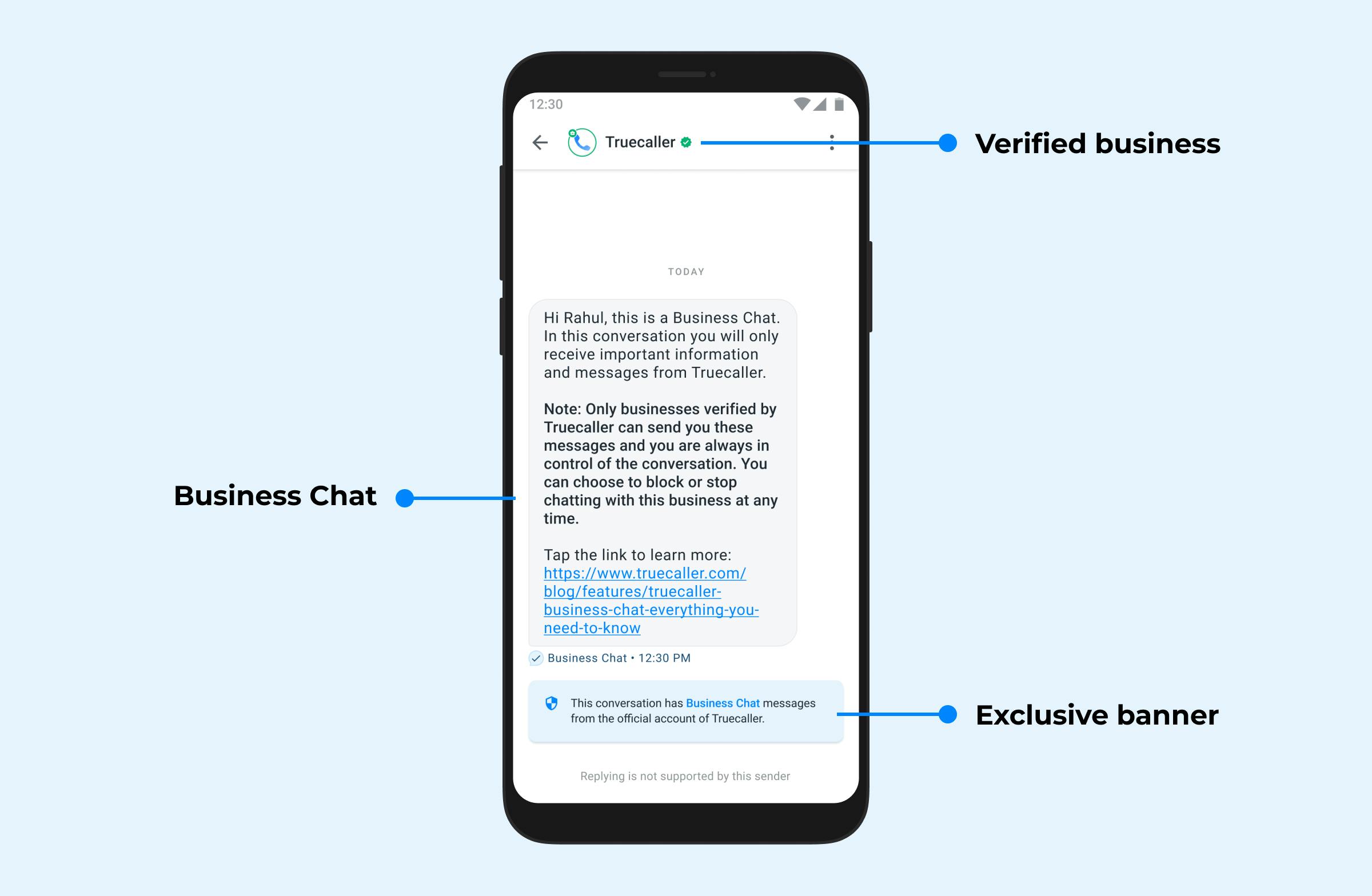 Is Business Chat an SMS?
No it's not an SMS. It's a chat between you and the business. Since it's not an SMS you can still receive a Business Chat even if you have turned off SMS.
What kind of messages can I expect from Truecaller Business Chat?
The most common case when you would receive a Business Chat is for an OTP (one time password), a service update from the business like a delivery message or a transaction update of recent purchases. You probably share the feeling that these kinds of messages require an extra layer of protection to make sure you can trust the sender; that this message comes from a verified business.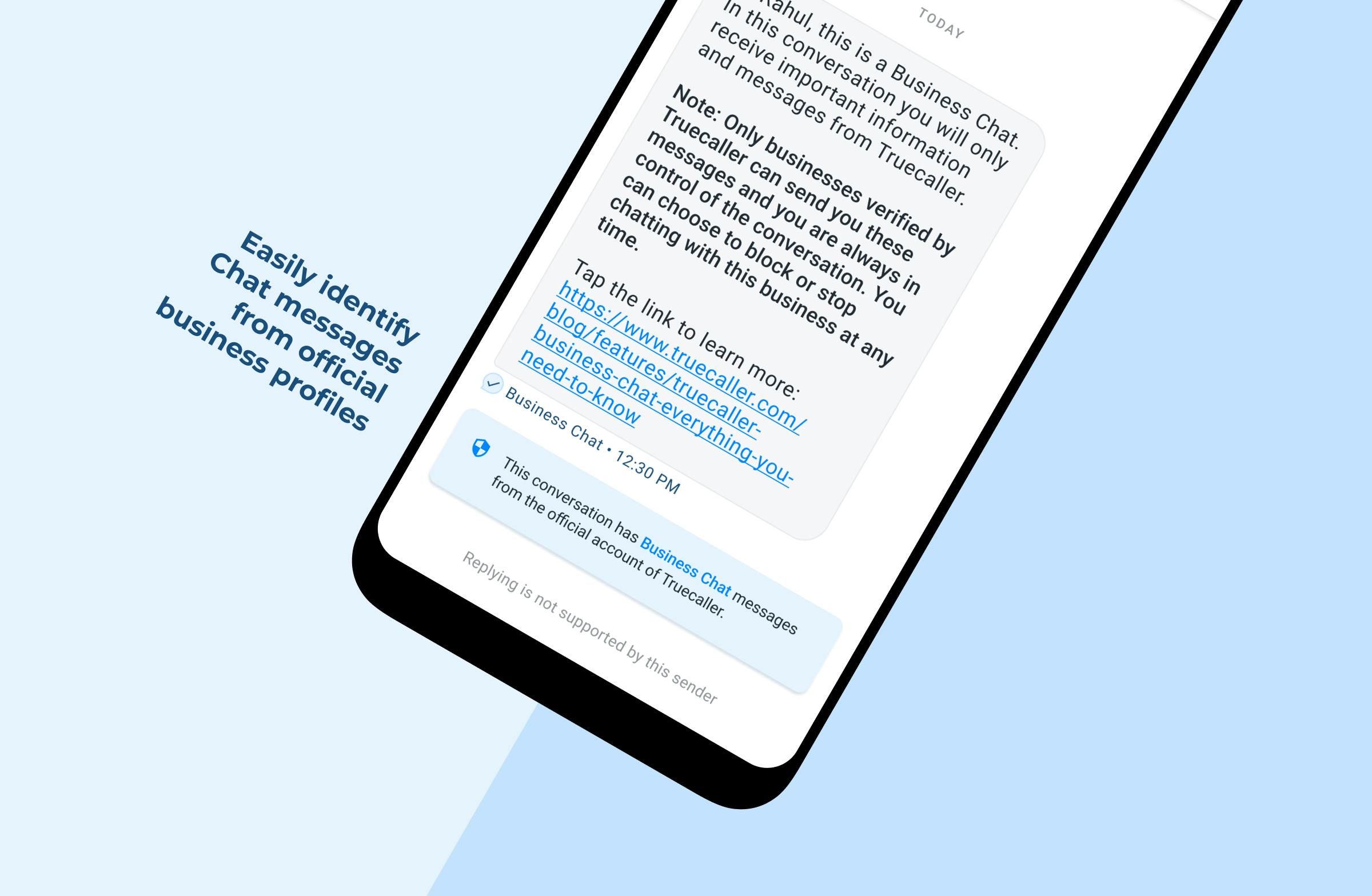 Truecaller Business Chat Communication
How to keep your text communication secure
When we launched Smart SMS, we called it the future of SMS. We made it easier for you to filter messages into important, promotional and spam messages. With Business Chat we're taking it to the next level to make sure you know that the message claiming to be from a specific business is actually who they say they are. If you have any feedback on how we can improve tomorrow's communication, please let us know! We want to make sure we build new features for you.
We hope this was helpful and will make you feel you are in control and can trust your communication with Truecaller.
At Truecaller we have made it our mission to build trust in communication. We do our best to help you navigate in a world where fraud and unwanted communication is a part of your daily life. Stay updated about the recent scams, and watch the latest Youtube videos on how you and the 330 million strong community of people using Truecaller every month can stay protected. You'll find us on Twitter, Facebook, Instagram, and TikTok.
---