Life As a Truecaller Intern: Josefin's Summer
A summer has passed, and what a summer it has been! This internship has included so much more than I could have imagined. I have been at Truecaller for over two months now. It feels like I'm just getting started, and at the same time as it feels like I been here for a very long time.
Peter, our recruiter at Truecaller, trusted me with taking over the recruitments during his vacation. I have done the screening of candidates and conducting the first interview. Maybe he was crazy trusting me, a student in market communication and IT, to handle all of Truecaller's recruitments during the summer. However, I think it shows on empowerment and that both Peter and the other managers trusted me to get the assigned work done.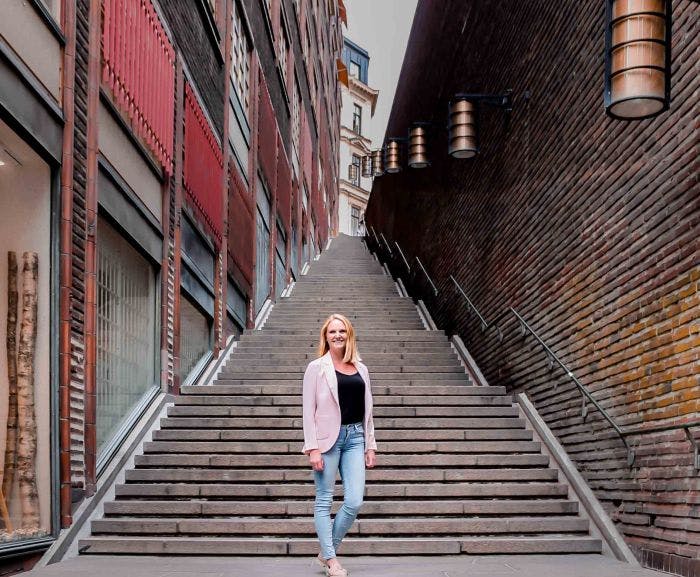 It has been a good summer recruitment-wise! We have hired several roles and the one I'm maybe most proud of is the Data Scientist position for our office in Bangalore. It was a role which was quite hard to find the right candidates, but also because the interviews required a lot of international planning due to our team being global. I think that is a great example of the cross-international collaboration we have here at Truecaller. I managed the recruitment process from Stockholm together with Dhanesh, Truecaller's Director of Analytics, who is based in Bangalore and with the analytics team spread around the world.
For me, this has not just been a summer internship.
I was given an assignment at the beginning of summer to analyze and identify how Truecaller could be more a more attractive employer for women engineers. A great way to showcase this was to make them more visible on our social media channels! The outcome became a social media campaign I decided to call #WomenatTruecaller. Truecaller will post photos of the amazing women and about the impact they have on Truecaller as a product and brand. You can look for the hashtag every Friday for the next couple of weeks. I am truly proud of this project, and I hope it will have an impact on future candidates applying for jobs at Truecaller.
For me, this has not just been a summer internship. One of the things I will take with me is the confidence I have gained by being trusted in taking care of things way outside my previous experience and knowledge. It is something one should not take for granted. I am very happy that Truecaller trusted me and gave me so much own responsibility this summer. I have learned the importance of prioritizing, and especially down-prioritizing. The only thing I wish I would have had more of this summer is time. There were some projects that I wanted to do over the summer which was not doable due to the recruitment, however, I am very happy that we have hired over 10 people during my time here, which is actually more than 10% of Truecaller's whole work force.
It has not just been work this summer, we have had a lot of fun as well! I planned a very appreciated BBQ and Brännboll evening in a Stockholm park! Brännboll is a typical Swedish game which is similar to roundball (or cricket). The members of the Truecaller family came with their real families, we grilled hamburgers and enjoyed a really nice Swedish summer night together.
Something that I will miss are the many early morning moments with a cup of coffee and a chat with one of the other early birds at the office. It is so relaxing being able to take that cup of coffee before everyone starts to drop into the office.
I am having my last day at Truecaller tomorrow, and it's sad that my internship is over. I have gained so much knowledge and made good friends. Thank you Truecaller, I hope to see you again sometime!
Learn more about Truecaller's opportunities by visiting our careers page!
---