Indian Railways Helpline 139 is Now Truecaller Verified
The National Railways (IRCTC) helpline, receives millions of calls every month. Now, when you call the 139 helpline, you will know you're calling the verified helpline number with the help of the Truecaller's verified caller ID.
The integrated National Railways Helpline 139, used by millions of Indians daily, is now verified by Truecaller Business Identity solutions. We're super excited to be assisting millions of verified monthly calls through this association. People will now see a green Verified badge while making calls to the helpline. So whether you're receiving a confirmation message about your booking or calling the 139 helpline, you'll be sure that you're headed towards the right station!
In addition to this, verified SMS message headers will let customers know that they are receiving authentic communication about their bookings and other travel details from IRCTC.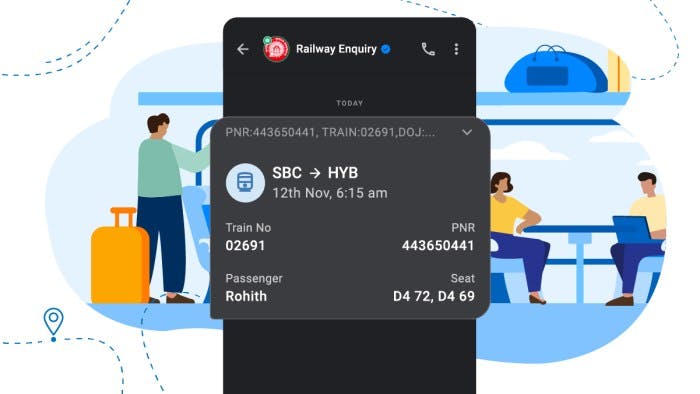 This is important as spoofed identities have become one of the main reasons for frauds and scams across the globe. Through this new initiative, IRCTC has moved a step forward in making communication with their customers stronger, safer and more reliable. We hope our collaboration helps build trust with their customers. 
This is an early step in Truecaller's journey of working with government authorities to add trust in their interactions with people. We remain committed to onboarding many more government services, since we believe using Truecaller Verified Services will help reduce fraud. It will help drive safer communication within the community in a world where sophisticated frauds are carried out by telephone calls and SMS.
A more connected world has added many conveniences, allowing us to communicate in real time, which was a blessing during the lockdown. Currently, India has about 1.18 billion mobile connections, 700 million Internet users, and 600 million smartphones, increasing 25 million per quarter. With the fast paced growth of digital profiles, we feel it is becoming increasingly critical to provide tools that help people in knowing who they are communicating with, to keep them safe. We are very committed to working with many more government agencies to build trust in digital communication and citizen services.
For you to enjoy Truecaller, we're always adding or improving features. To stay tuned for more updates on Truecaller, visit Truecaller's Youtube Channel, Instagram, Instagram India, Facebook, Twitter, and Twitter India. Yes, we are available to you everywhere!
---