Building a Safer Tomorrow
The online safety of our users is at the core of everything we do at Truecaller. We are committed to making communication safe by building a safer tomorrow through transparency, trust and the actions we take on product and in the real world.
What We Strive For
Creating a safe environment is imperative for the economy to grow and prosper. We need a collaborative way to make communication safe. Therefore, we work with policymakers, police officers, civil society organisations and technology companies for each of them to bring their expertise to forward this agenda. More than 350 million users trust Truecaller to protect them from scams, fraud and other unwanted communication on their phones.
The Truecaller community is growing larger every day and we continue to strive towards ensuring safe digital spaces for all our users. This safety centre acts as a one-point destination to understand how Truecaller keeps you safe online, and to access resources to empower you to be a #CyberWise netizen. We do this by continuously improving our product features and through partnerships.
Trusted Partners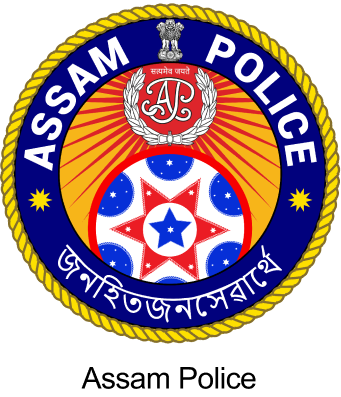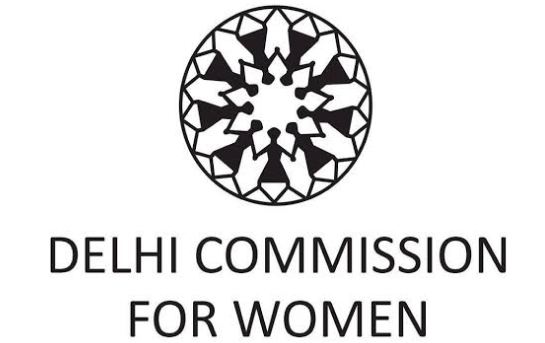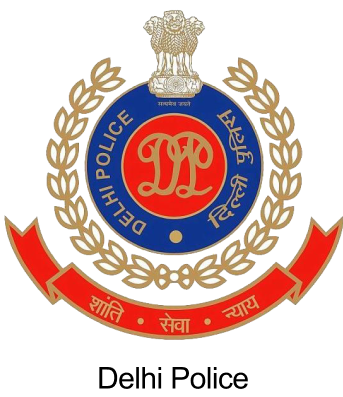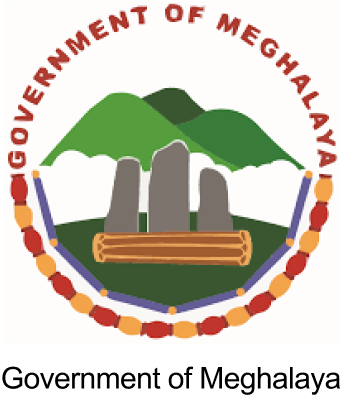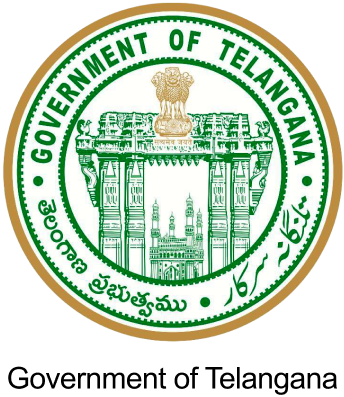 How We Build For Safety
Caller ID & Spam Blocking
Know who is calling you anywhere in the world. Smart Caller ID and community-based spam reporting systems help identify and block spam, scams, harassment, fraud attempts, and other unwanted communication.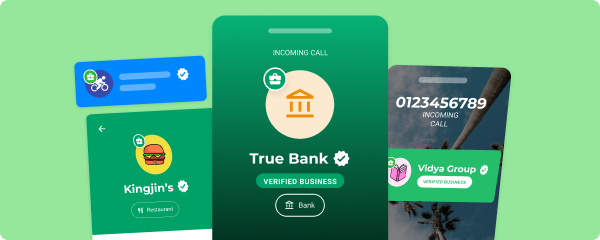 Verified Business Caller ID
We have developed differentiators for businesses that are verified through our comprehensive process to establish a prominent brand identity with a tamper-proof name, green business badge and logo.  It avoids our users falling prey to scammers and fraudsters, impersonating sensitive businesses like banks, government agencies and others. Read more here.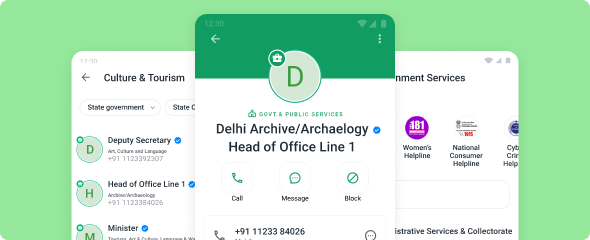 Government Directory Services
Government Directory provides easy access to verified numbers of government representatives to protect users from fraud emerging from impersonation. Learn more about how to access the feature.
Filing Complaint with Government Authorities
Simply file complaints against bad numbers to Indian authorities directly from within Truecaller.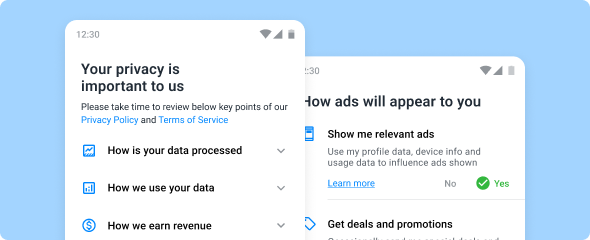 User Privacy
Data privacy is one of Truecaller's highest priorities. All our users have the power to control and protect how their personal information is displayed for others. You can learn more about it on our Privacy Center.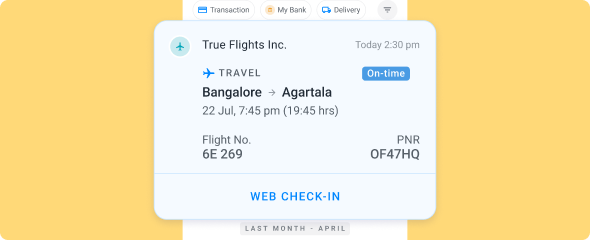 Smart SMS
Sort and filter your messages to stay protected from spam. All of this is done locally on the device to keep your data with you.
CyberWise
We have partnered with various State Police across India to conduct CyberWise sessions for our users in India in local language to increase trust so that the potential of the internet can be unlocked for first time digital users to drive digital inclusion in the country.
Truecaller's partnership with Delhi Police aims to enhance public safety by enabling collaboration between the two entities, as well as creating awareness and building capacity on cybercrimes.
Empowering citizens to access opportunities offered by increased digitization and helping them navigate digital spaces in a safe manner is a core concern for Truecaller. Along with initiatives such as #ItsNotOk, Truecaller has created a cyber safety capacity building certified program, which helps inform users about the common online harms, and equips them with the knowledge and skills to keep themselves safe and navigate the internet. The program also highlights reporting mechanisms and provides details on the process. The curriculum is available as a self-learning resource and can be accessed by anyone looking to build skills and knowledge to access digital spaces safely.
CyberSafety Tool Kit
Are you looking to enhance your cyber safety knowledge? Truecaller's cyber safety curriculum is available to assist you. Our engaging and interactive course will equip you with the expertise and skills required to remain safe while online and become CyberWise.
Continue
Would you like to enhance your cyber safety knowledge at your own pace? Packed with useful information and helpful tips, this comprehensiv­e guide is an excellent resource for anyone looking to stay safe online.
Continue
#TrueCyberSafe
Since February 2022, the #TrueCyberSafe training sessions have been held in different regions across the country with the support of premier educational institutions, key government officials and law enforcement agencies in Delhi, Karnataka, Jharkhand, Rajasthan, Tamil Nadu, and the North-East. The program reached 1.6 million Indians aimed at building the capacity of citizens to stay protected from online abuse, fraud, spam, and scams.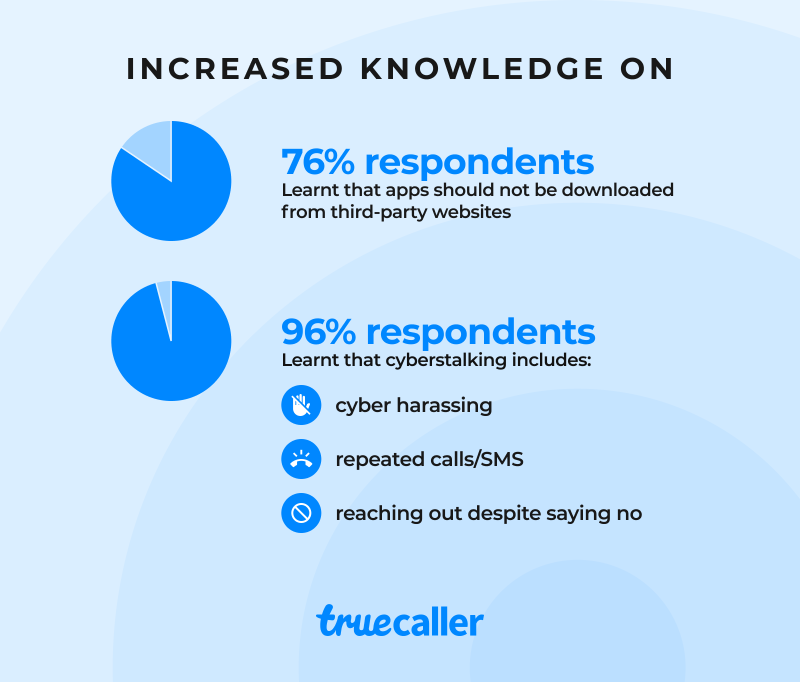 Under the campaign, Truecaller also organised street plays in public spaces to reach a wider audience on digital safety and train citizens on how to tackle cyber fraud, ensuring a safer online experience. You can become a responsible netizen today by taking the #TrueCyberSafe curriculum here.
#ItsNotOK
Since 2017, Truecaller has been leading the #ItsNotOk campaign to fight against harassment of women, especially over calls and SMS.  The campaign historically spanned across India, Egypt, Kenya, Colombia, Brazil and Malaysia that included research, women's stories with a call to action that helps increase safety in digital communications.
In 2022, we focused on driving awareness through action by partnering with CNN News18 Network with an aim to encourage women to not just block harassers on Truecaller but take a step further to #CallItOut by reporting incidents of harassment to relevant authorities. The campaign reached around 1.8 bn on digital and in the real world by bringing policymakers, government stakeholders, law enforcement authorities, women's rights activists, experts and influencers emphasising on the need for collective action to minimise harassment.
In partnership with the Delhi Commission for Women, users of Truecaller could quickly access the 181 Women's Helpline number to report emergency situations. This step doubled the number of calls to the helpline making a real impact. 
Please read more about the highly impactful campaign supported by senior cabinet leaders, Delhi Police, key voices like Raveena Tandon & Huma Quereshi here.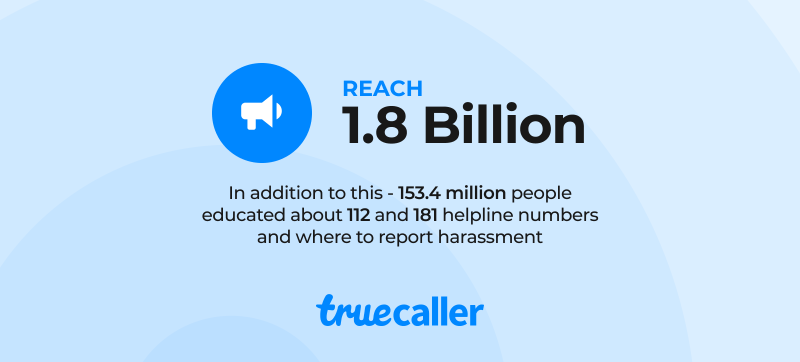 Digital Warning Group (Varningsgruppen)

Truecaller actively participates in the Swedish Varningsgruppen, a neutral private-public collaboration group that promotes the sharing of warnings about ongoing digital crimes and attempted crimes in order to quickly warn the public and smaller businesses. This coalition endeavours to foster the dissemination of alerts pertaining to ongoing digital crimes and attempted offenses.

The primary objective of the group and Truecaller's collaboration, is to issue comprehensive warnings across Sweden, encompassing various potential threats such as social manipulation, identity theft, credit card fraud, and the propagation of malicious code. By doing so, the initiative seeks to mitigate the likelihood of individuals and smaller organizations falling victim to digital scams and crimes.
COVID Initiatives
During the COVID-19 pandemic, Truecaller's quick dial feature helped 100,000 people in various countries contact the government's dedicated COVID-19 helpline number for information regarding hospitals and vaccination centres.
In India, this was done in partnership with the Ministry of Health and Family Welfare. Further, the Ministry of Home Affairs, shared numbers that had FIRs registered against them to show those numbers marked as 'COVID Scam' on Truecaller to protect people from COVID-related fraud. We also launched a COVID healthcare directory, to allow users to connect with verified numbers of hospitals and service providers nearby based on their location.
Read more about our campaigns and impact:
See our latest articles
------------------------------
-----------------
------------------------------
-----------------
------------------------------
-----------------
------------------------------
-----------------
------------------------------
-----------------
------------------------------
-----------------