Safeguard your phone
Your phone is your house. You deserve to know who to let in. Let Truecaller effortlessly handle all your communication for a safe and efficient experience.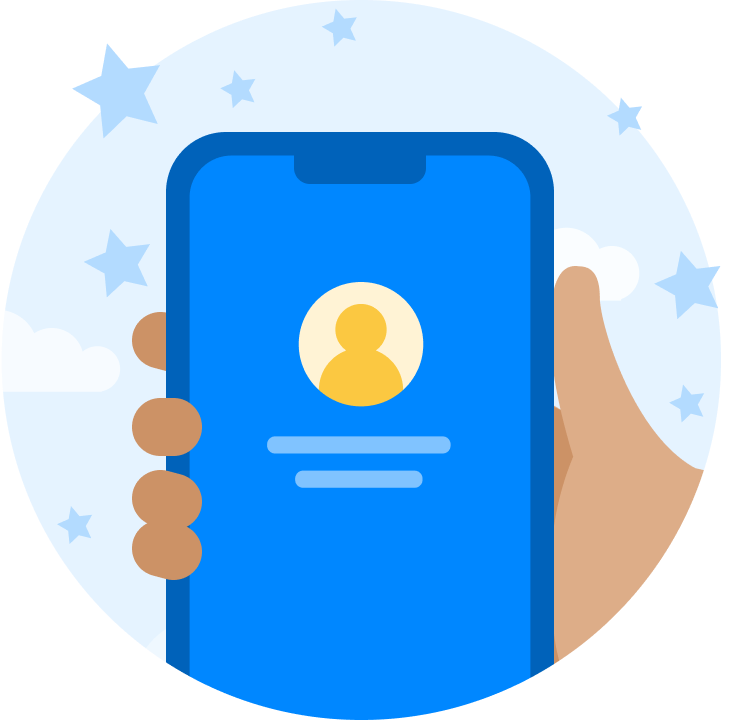 #1 Trusted Caller ID app
Truecaller was created to put you in control of who is trying to get in touch. Our features are built to be permission-based and opt-in. You choose how to use the app.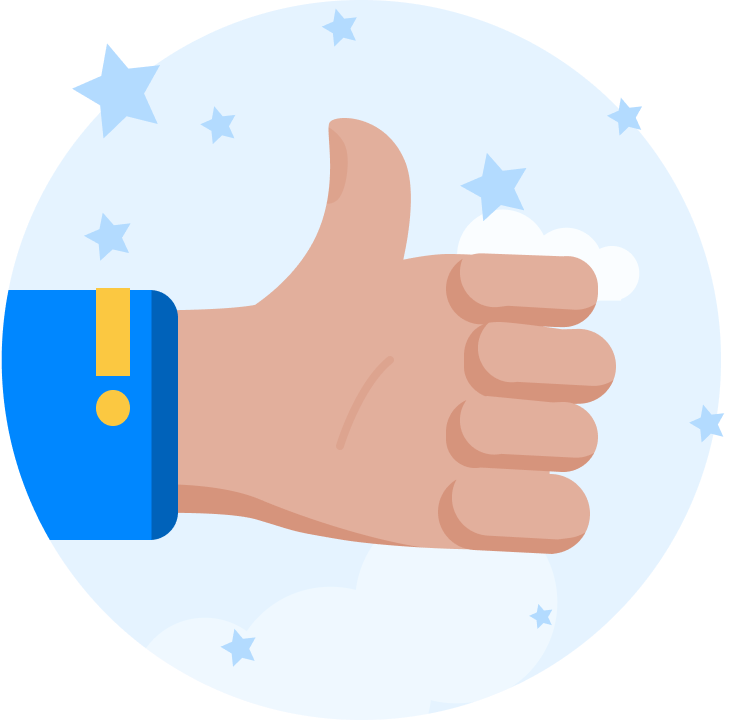 User-friendly
A simple, free app for a simple way to communicate. Use the settings to cater your communication experience how you want it.
Effortless
Truecaller does the work for you. The app will identify the names of incoming calls or sms without you having to do anything.
The world loves Truecaller
Over 338 million people have experienced the future of communication with Truecaller. It's time to start trusting your ringtone again.
Get the Truecaller app
Features
Caller ID
Identify unknown numbers, spam or companies calling before picking up! See the true identity of each incoming call anywhere in the world - landline, mobile or pre-paid!
Truecaller's Caller ID will identify any number - domestic or international. There is no need to panic when you get an unknown number calling, as Truecaller will automatically detect the name of the person calling, their location, if they are a spammer, and more!
Read more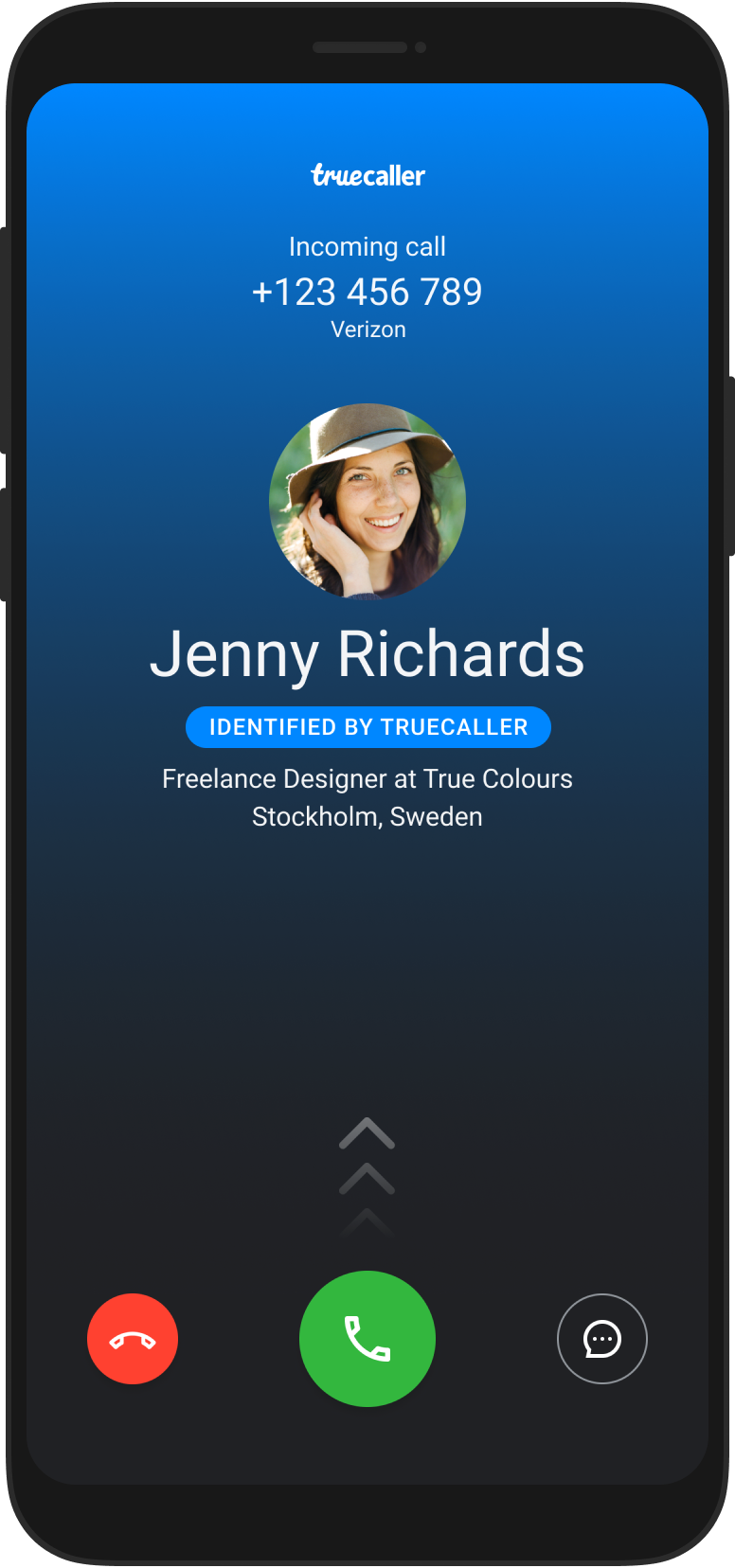 Spam Blocking
Block numbers and auto-block telemarketers and robocalls. Our community reports numbers in real time so everyone is always protected against unwanted calls.
Spam blocking has never been easier with Truecaller! The app automatically identifies robocalls, telemarketers, scams, fraud, harassment and more! The app runs in the background on your Android, therefore, working to identify your incoming calls or SMS to detect if it's a known spammer.
Read more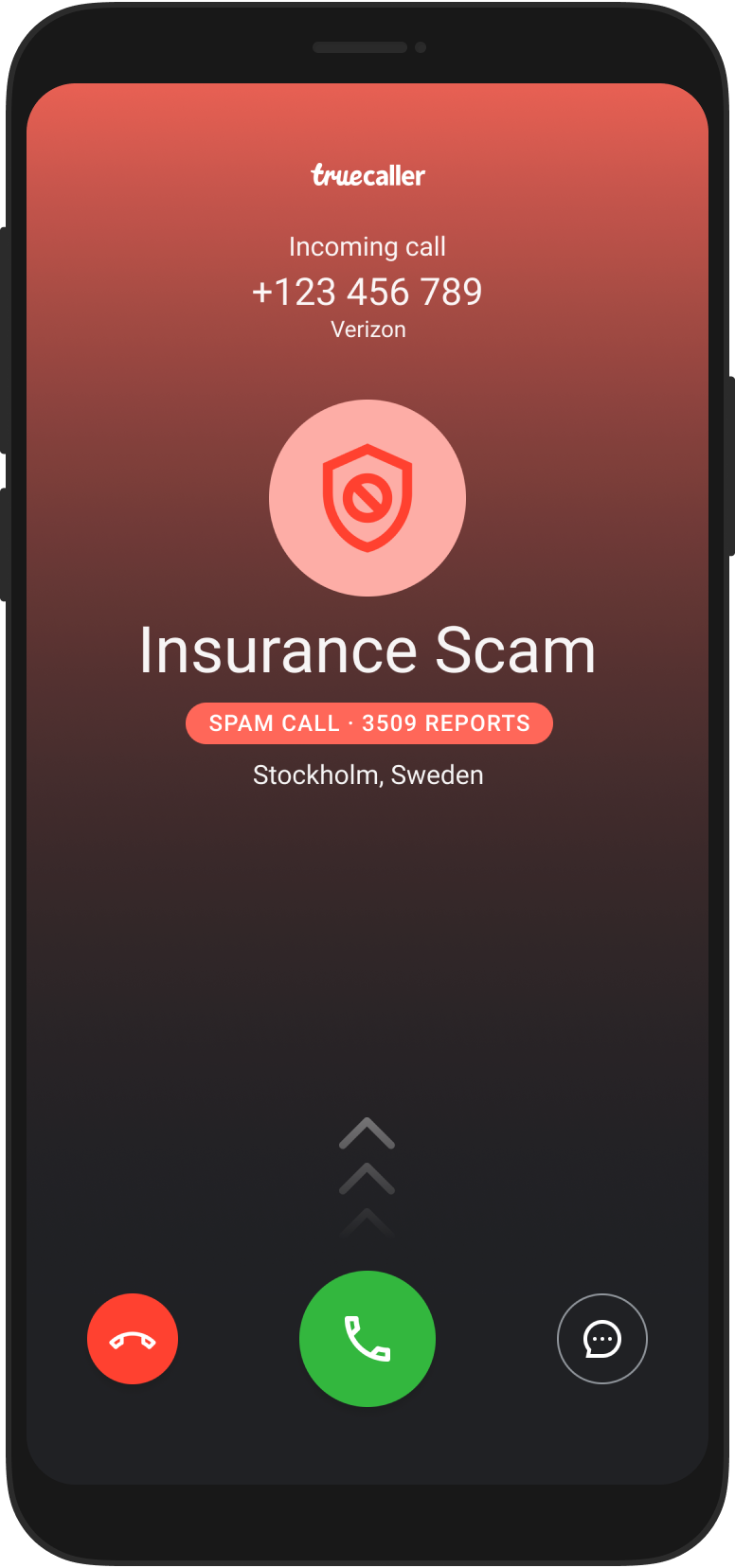 Messaging
No need to switch to other apps. Truecaller helps you manage all your communication. No phone app is complete without the ability to send SMS and chat at the same time!
No phone app is complete without the ability to send SMS and chat at the same time! Use Truecaller as your main SMS app to send and receive, identify spam, schedule future messages, and more! Or, avoid SMS fees by using chat!
Read more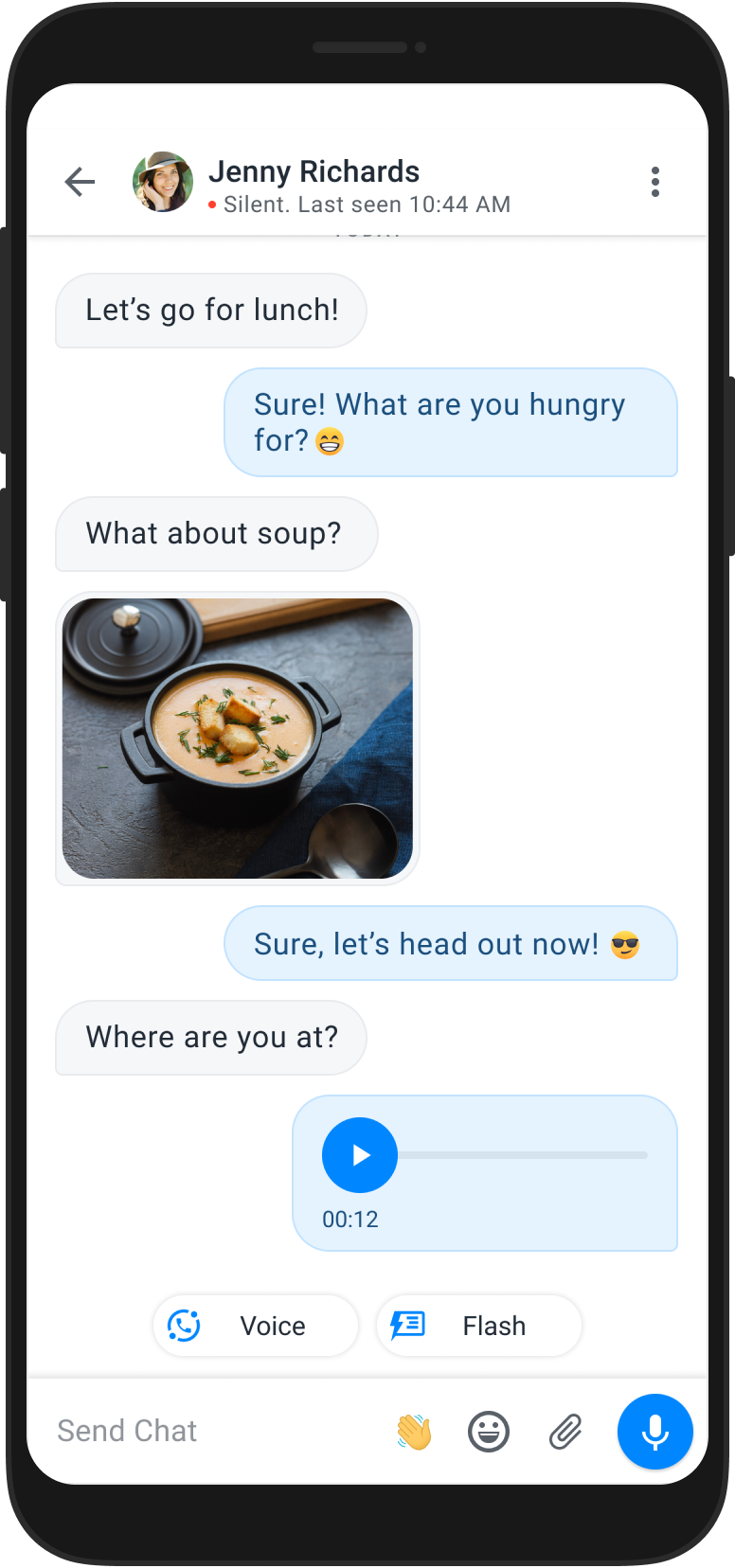 Smart SMS
Track upcoming bills, delivery status, PNR status, your recent bank transactions and other important SMS. This feature is only available in select countries.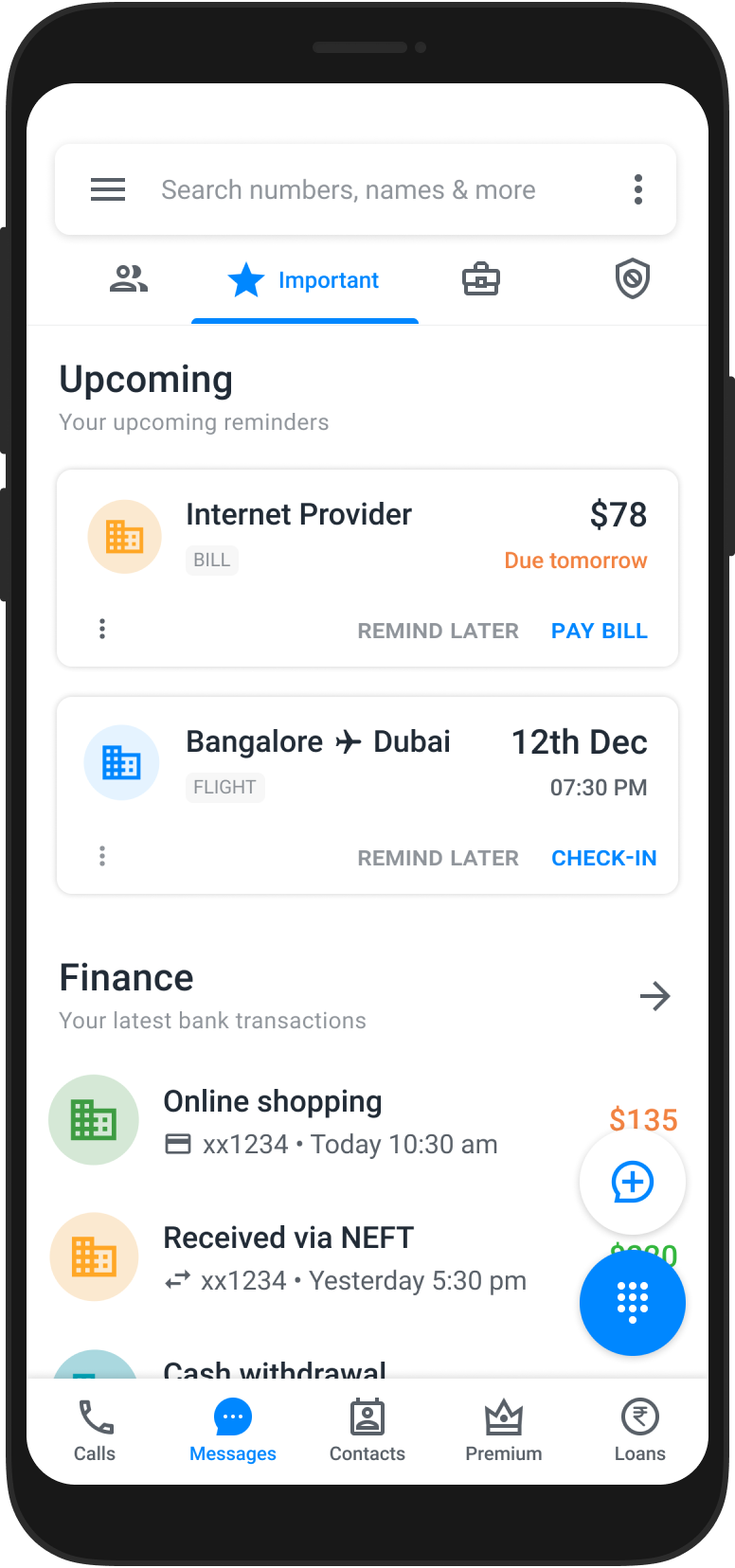 Organized and spam-free Inbox
Keep your inbox clean with automatic categorization for Personal, Important, Other and Spam SMS.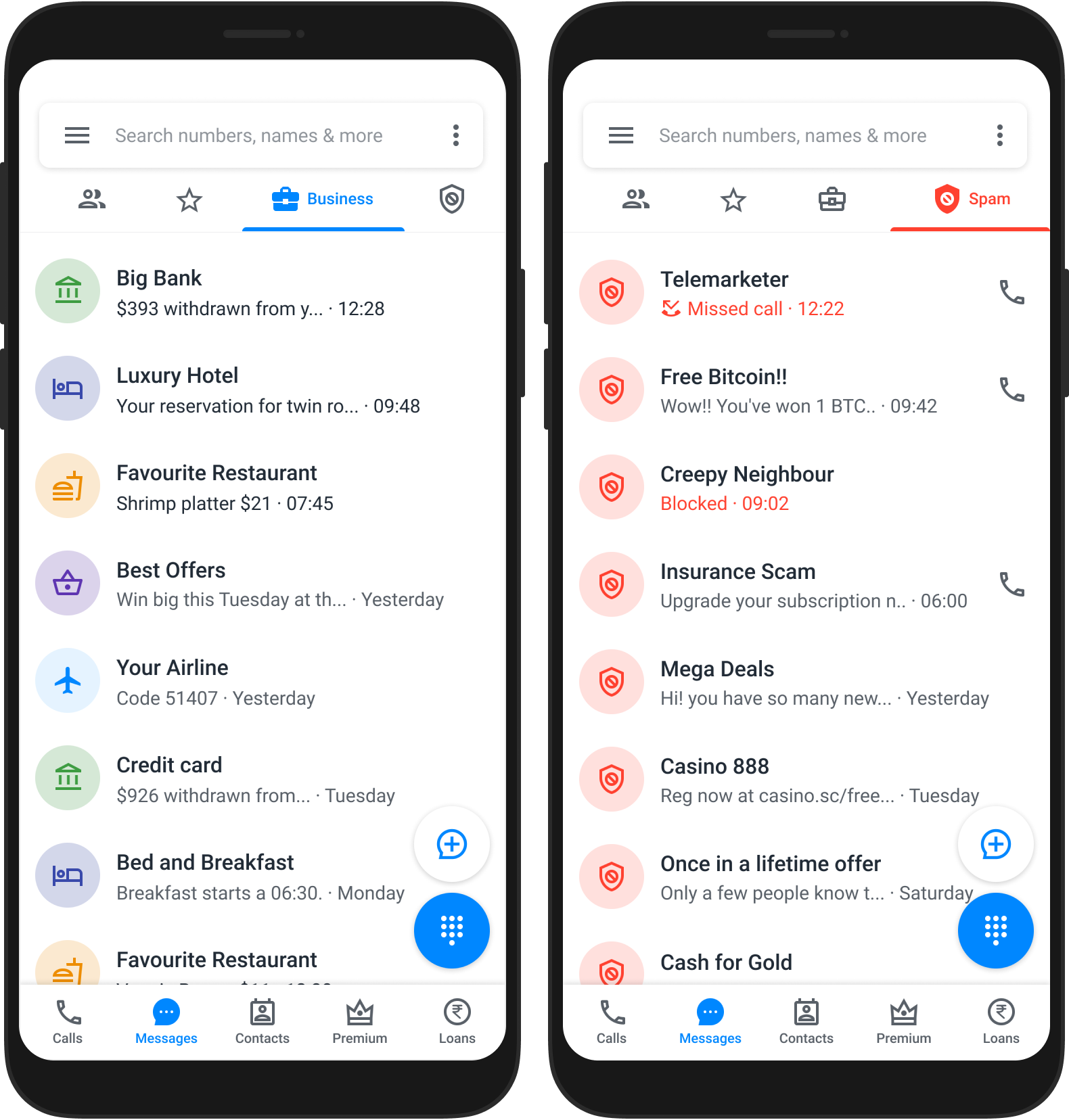 Intelligent Dialer
Always call the right people! Dial your friends, family and identify the names of unknown numbers as you dial!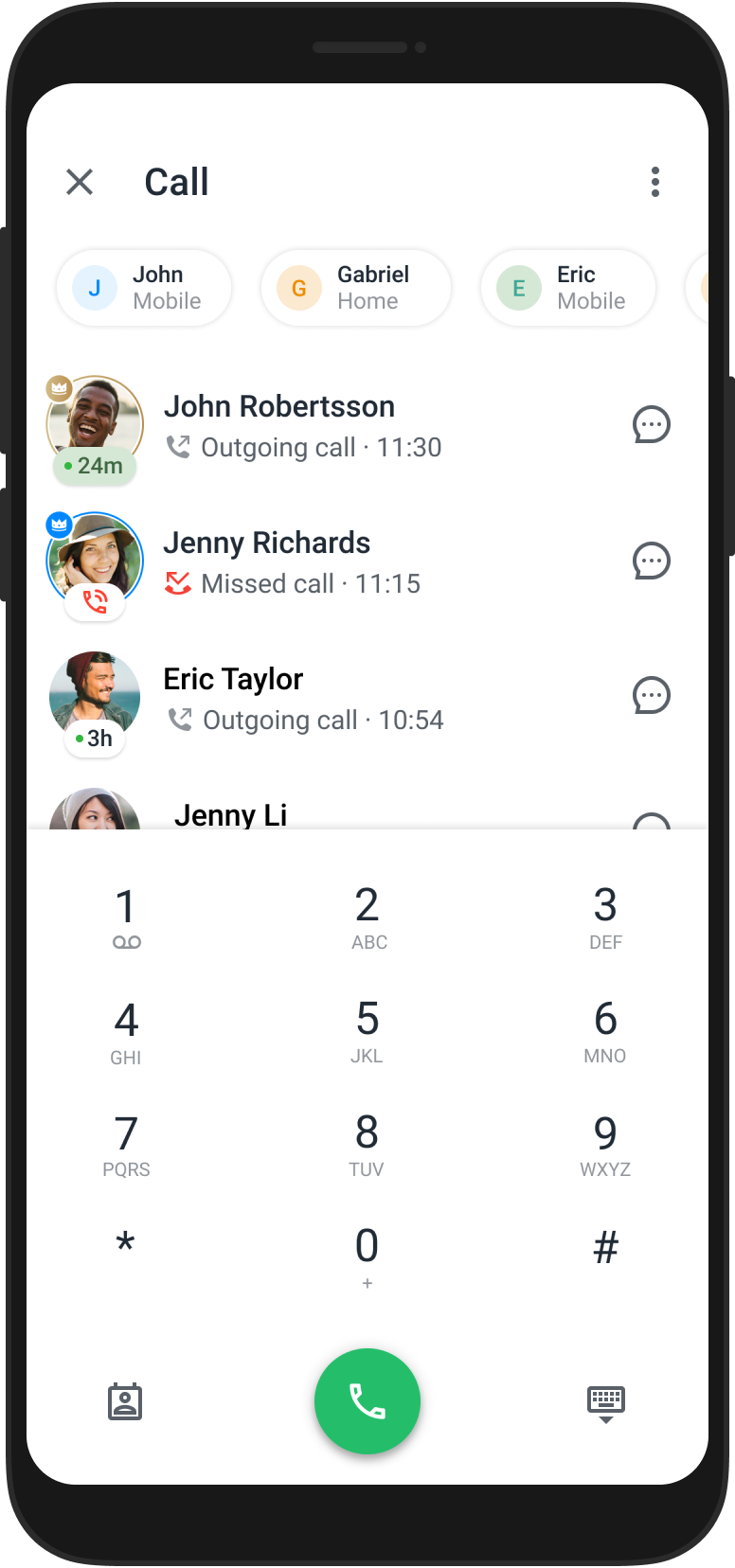 Dark Theme
Choose between a light or dark theme for all app screens.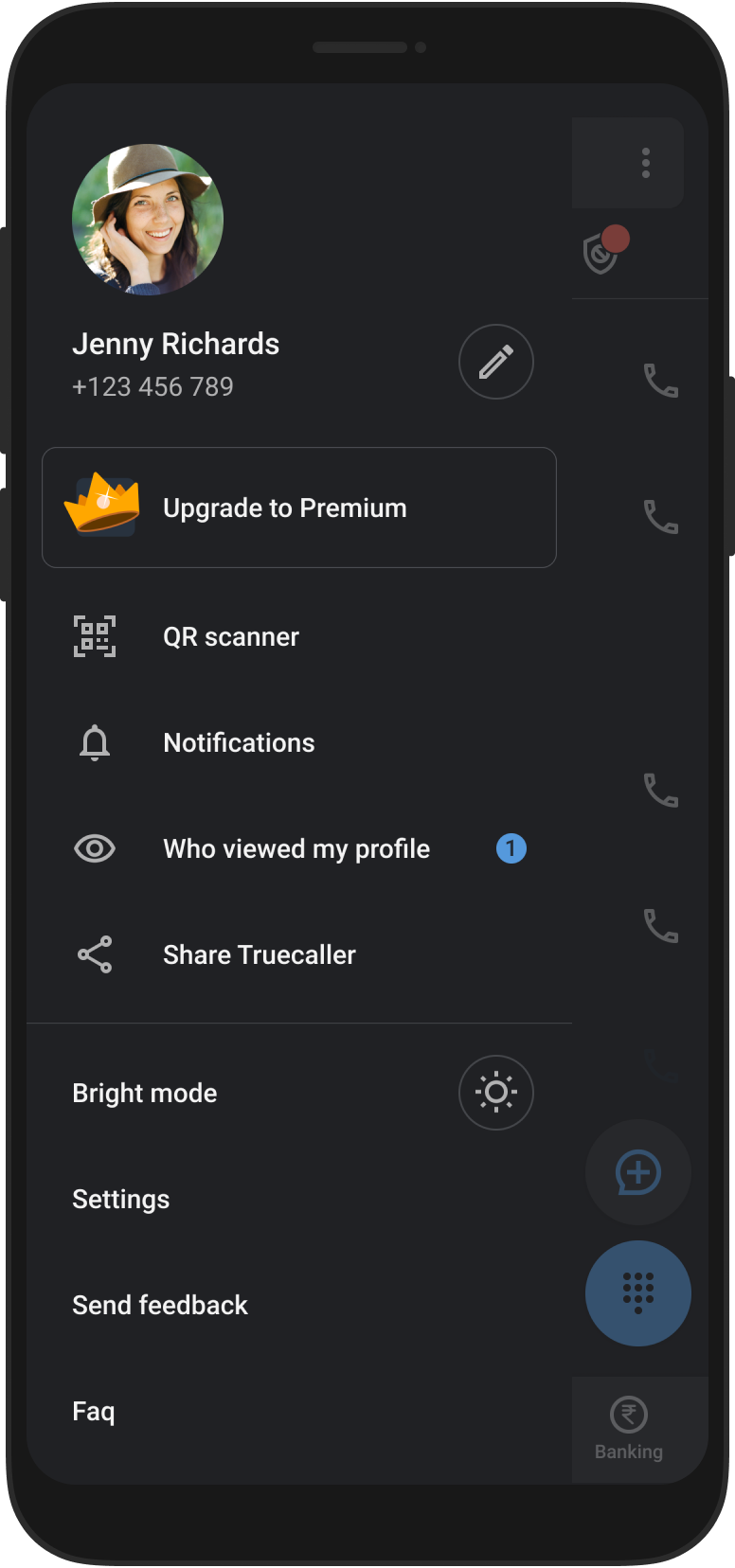 Spam Identification
Why let the bad boys get you? Enable this life-saving feature and to save yourself time and money!

Once enabled, the app will identify not just spam calls but also any kind of frauds, scams, or even robocalls coming your way!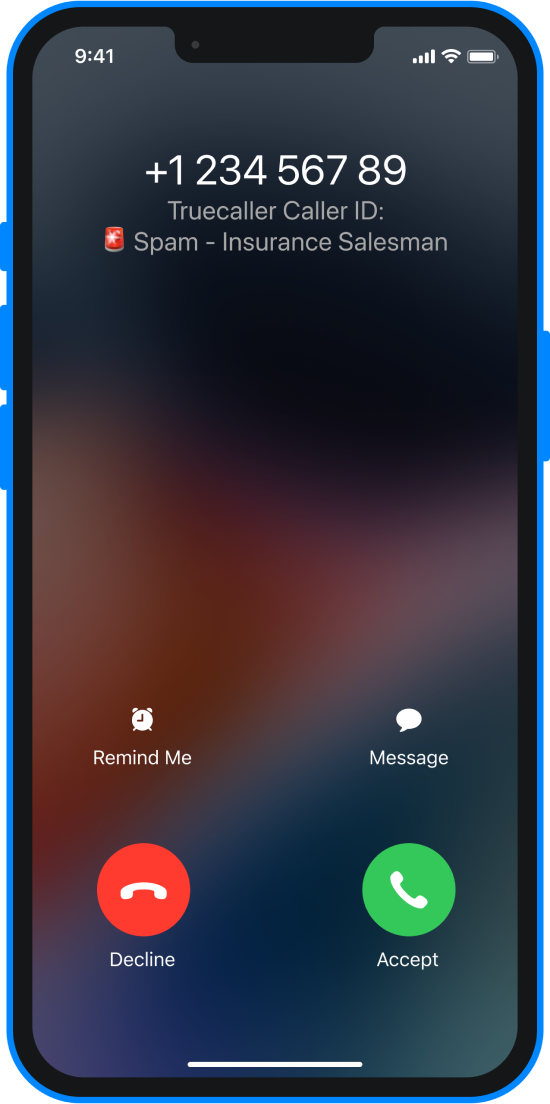 Verified Business Caller ID
You may get many calls claiming to be from a legitimate business. Now, the caller could either be pretending to be a business or really be genuine. But who has the time to find out if they're legitimate or not?

The app helps you by spotting the business numbers verified by Truecaller and saving you your precious time.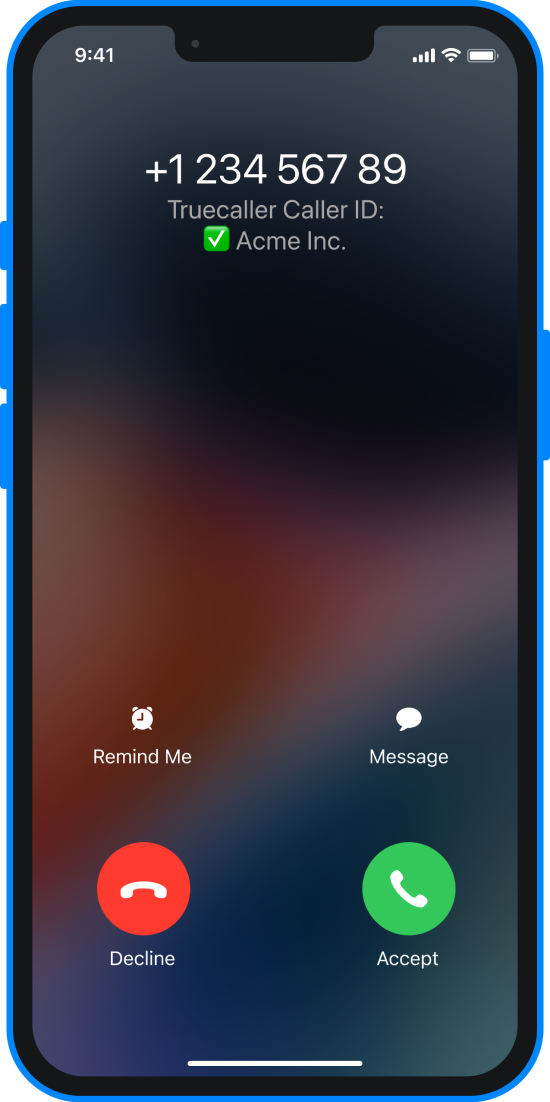 Truecaller Assistant
Save time and get that extra level of spam protection, so that nothing gets through. Truecaller Assistant answers your calls and asks questions for you, detecting spam and letting you know if the call is worth answering.

*Only available in the U.S.
Read more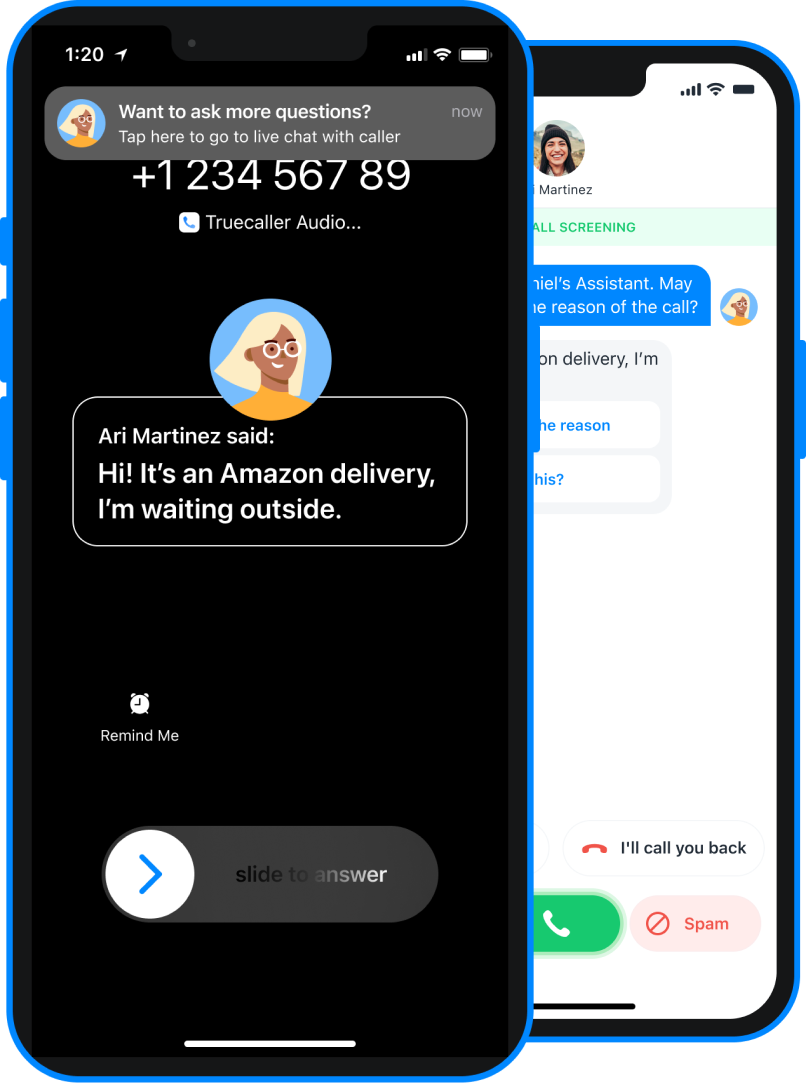 Quick Number Search
Save time by searching a number directly from the phone app. This way you can find out the name of the caller from a number you have, without needing to open the Truecaller App.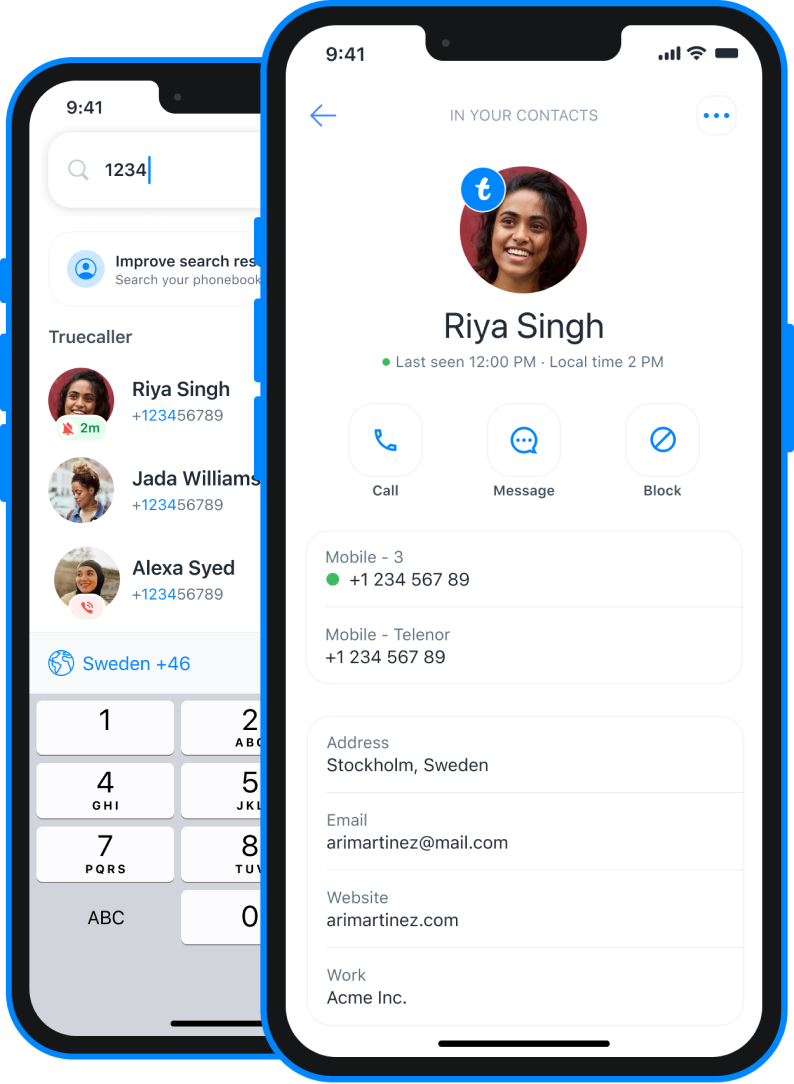 Integrated Dialer
Truecaller is integrated into the live Caller ID that appears on an incoming call. This allows you to immediately see who is calling, even a spam, scam or robocall.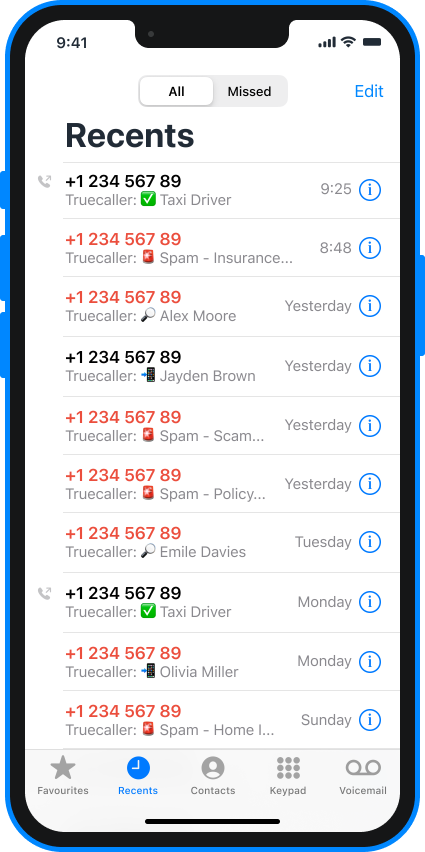 Filter SMS
To make your experience safer and easier, Truecaller helps you filter all the received SMS into different categories.

For example, texts regarding any bill reminders or bank card spending will show in the transactions folder. Messages with deals, coupons or discounts will make its way to the promotions folder. And well, you can already make out where all the spam messages would be going!